Bandmates share a special type of adhesion—the word itself implies a union in each of its syllables. And while many music outfits come together over a love of things shared, more often than not it's the music that seals the first bond.

In the case of Julien Ehrlich and Max Kakacek, a frictionless friendship was the primary fuel for the formation of their Chicago-based band Whitney, and everything else could wait. To this day, having released the acclaimed debut
Light Upon the Lake
in 2016 and now its highly anticipated followup,
Forever Turned Around,
the duo is only more reliant on their relationship to muscle their muse.
As Kakacek puts it, "After finishing both of our records, we each said, 'I don't know how anyone does this by themselves.'"
Formed in 2015 following the breakup of the celebrated indie act Smith Westerns, for which Kakacek played guitar and Ehrlich drummed, Whitney quickly made waves through the American underground scene. With its 1970s AM radio vibes, Ehrlich's earnest falsetto, and confident, layered songwriting and instrumentation,
Light Upon the Lake
was one of 2016's sweetest surprises, with the lowkey hit "No Woman" leading the charge. And if the music wasn't enough, the all-male band's tendency to show up nude on their own Instagram feed, plus Ehrlich's frequent mid-set makeout session with bassist Josiah Marshall, helped set the sultry, intimate tone. No woman, indeed. (When asked to explain the smooching on a Valentine's Day Reddit AMA in 2017, the straight-identifying Ehrlich replied: "idk why we kiss, why does anyone kiss?")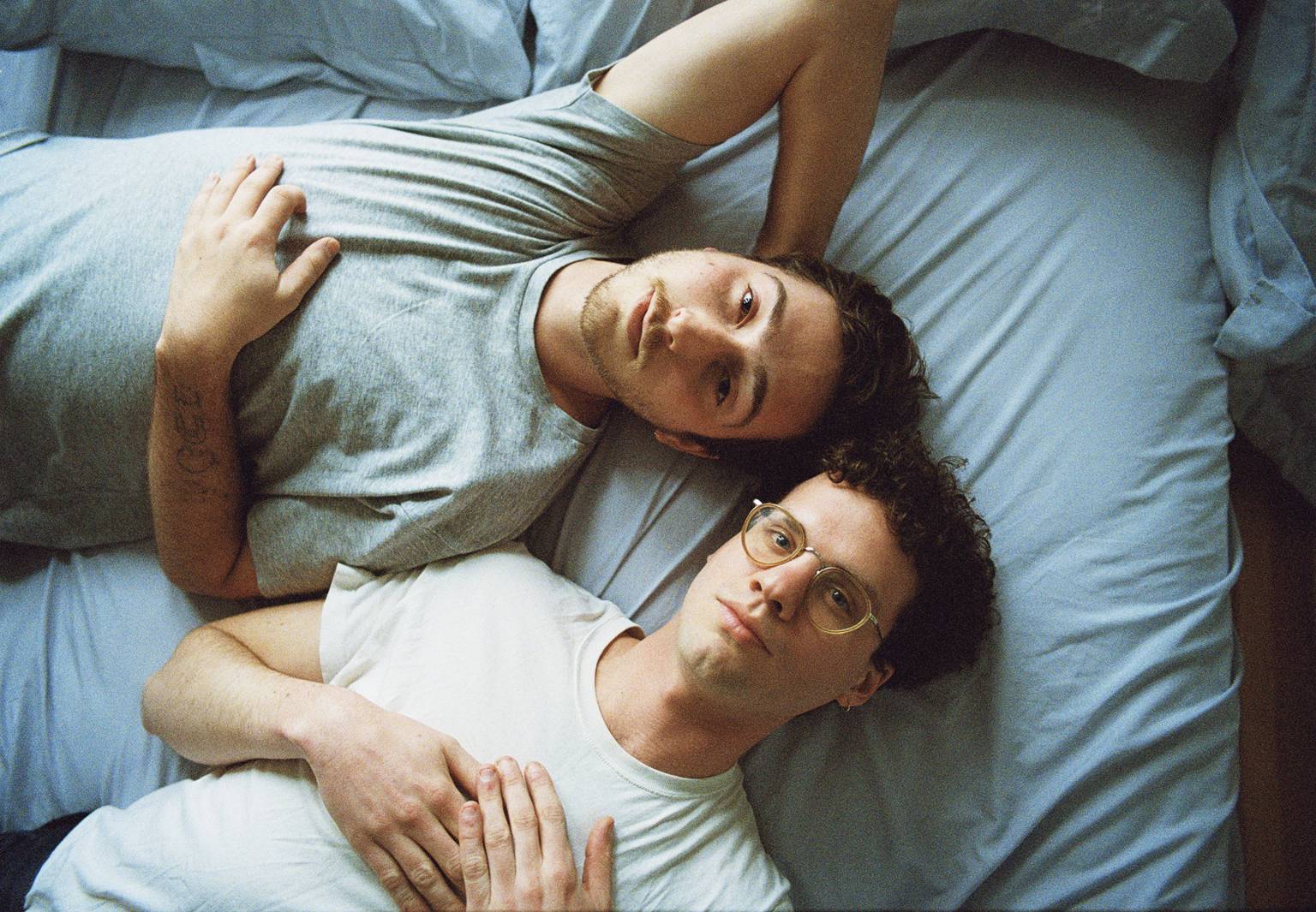 Now comes
Forever Turned Around,
an even denser dive into a modern American pop that finds the pair once again at ease with and in complete control of their sound. While the debut LP felt lathered in longing as the songwriters reeled from the endings of various partnerships,
Forever
settles into a sure-footed ability to roll with the punches—no doubt due to the unshakable tightness of its creators and how they have learned to lean on one another through it all. The joy shared by Ehrlich and Kakacek in simply being around one another is palpable, and the gold-tinted production by the band, along with Brad Cook and Jonathan Rado, sets the work apart once again.
When you're in a six-member live band touring the world for months and years on end, it's hard not to laugh at the aptness of a song called "
Used to be Lonely
," but Whitney have succeeded in writing a single and album that are both sweet and somber, wry and wistful all at once. We caught Ehrlich and Kakacek by telephone after a daytime set at a festival in Belgium to learn their thoughts on compromising, whether they feel any second-time-around pressure and why the music press is insistent on superimposing an Oasis-like feud over their unflappable connection.
At the very beginning of Whitney, you said you were excited to start this project with each other because you didn't feel forced to be together, whereas the final Smith Westerns album had been finished out of obligation. How did you know you were onto something with Whitney?
Julien Ehrlich: Because we had been through multiple other band situations before, our friendship became the focus of the entire project from the start. There was no agenda. This band was formed around our friendship. And we knew it was working because it seemed like we were coming up with ideas and new ways to express sentiments that we had never really heard before. I think we're both open to each other's criticism, and you don't find that in a songwriting partnership very often.

Max Kakacek: I don't think we've ever butted heads in an aggressive way. If we do disagree, usually after a sleep when you wake up the next morning you can tell the other person was right.

Do you ever find yourselves being forced to compromise artistically?
Ehrlich: If we're ever compromising in any way, we don't put the song out. We developed this vision together and very collaboratively. We work on songs until we think they're perfect.

Kakacek: Not to be super cheeky, but after finishing this album we were like, "I don't know how anyone writes a record on their own." Having a foil or someone to check you when you're making decisions—just having someone else there is so important.

The new album's almost out; does anything feel different this time around?
Ehrlich: It's definitely a different world to release music into right now. In 2016, I feel like people had more emotional attention to pay toward music because the world was maybe in a slightly better place. And now you feel like you're releasing music into a society in America that's a lot more troubled. There's a lot more important things to worry about than music maybe. But it doesn't feel too different; as long as we're happy with it, let's get it out there.

There's a lot more important things to worry about than music maybe.

In the three years since your debut was released, you've toured relentlessly and stayed very busy. How would you describe the pace at which you write songs?
Ehrlich: Not every song is developed instantly. Some of them do take years. There's something to be said for the ones that happen really quickly; they always appear to be a little more natural.

Kakacek: Like how Leonard Cohen spent three years on a song and Bob Dylan wrote them every day.

Ehrlich: Bob Dylan is incredible, but some of the best Cohen songs I would definitely put above Dylan songs. I don't want to get hated on. Cue Dylan fans sliding in the Twitter mentions.… Songs just grow from random circumstances all the time. It's about recognizing what you like about a song and making sure you're happy about it.

Solitude and loneliness seemed to be prevalent themes on Light Upon the Lake. Does "Used to be Lonely" place those concepts in the rearview?
Ehrlich: In our heads, that song was a strange answer to "No Woman." It's a similar build but in our eyes it's a catchier song. We thought Whitney coming out with a song called "Used to be Lonely" was an inside joke, because so many of the questions we got during the Light Upon the Lake cycle were about loneliness. It's a really funny hook. The song is about the general anxiety surrounding love and how, when you fall in love and you're not alone anymore, your head can stay in that same state of loneliness. You're like, Oh my god—I spent most of my life pretty fucking lonely! You can get scared that maybe it won't last forever.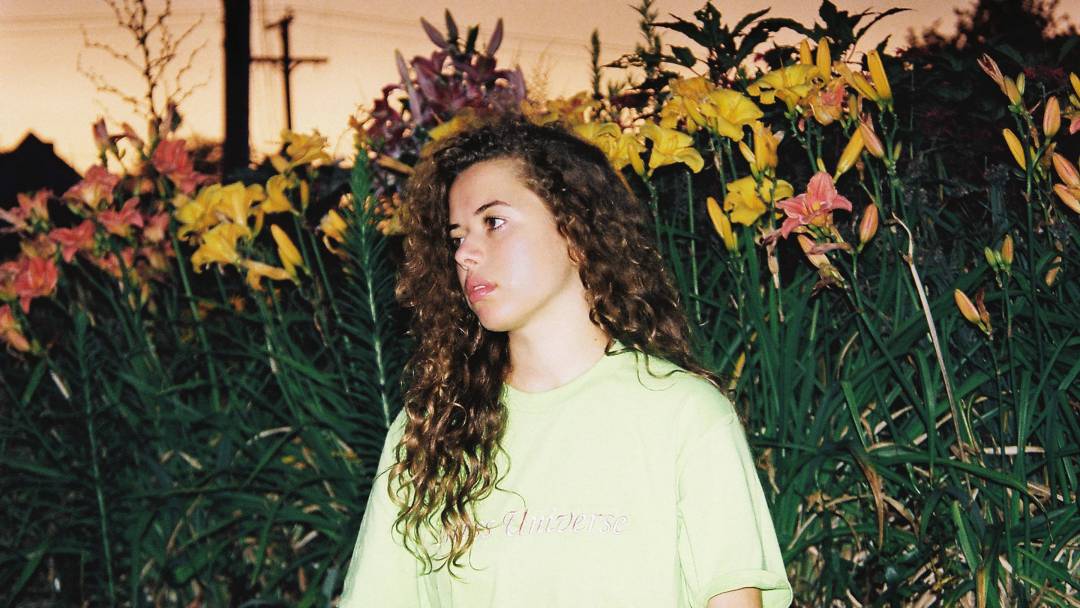 Playboy gets to know the critically acclaimed darling on tour
Is the song "Friend of Mine" about a certain relationship in particular?
Kakacek: That song was written about a specific person and essentially a friendship that dissolved over time due to a drug addiction. We purposely left the lyrics open so it could be about any kind of relationship, whether romantic, platonic, or creative. It's about struggling while someone else is going through a hard time. But the more we play it, the more it's becoming a slightly more celebratory sound. It's weird because it is one of our sadder songs when playing it alone on an acoustic guitar or just playing as a duo, but we extend the ending when we play it live as a full band and the song becomes more of an open idea.

Ehrlich: It becomes an homage to whatever the relationship was.

Has the meaning of the album's final song, also named "Forever Turned Around," had a similar kind of evolution for you?
Ehrlich: It has changed a bit. It changes when you begin to talk about it a lot. Even though the songs might read like another breakup record, that title is a little bit more about a personal idea of forever literally coming to an end and turning around. Sometimes forever is a relationship, sometimes forever is your dream of being the president or a professional basketball player, but at a certain point, whether you're 27 or 39 or whatever age, you start to realize that's not going to happen: I'm not going to do that.

Kakacek: It's about actually deciding on your identity and coming to terms with it, and celebrating whatever you have done to achieve that and being okay with it all.

Ehrlich: Forever turned around, but we're still happy.

And here you are living what most would assume is your grandest dream while releasing a record about being comfortable pivoting on it.
Kakacek: Exactly. That's a great way to put it.

Ehrlich: Either pivoting on your dreams or hopefully achieving fulfillment internally.
I like to say that after doing this together for three years, both of us have half a brain.

Speaking of fulfillment and pivoting, have you ever researched the dynamics of famous songwriting partnerships like Lennon and McCartney or Jagger and Richards, and have you found that those expectations match what it's really like to work closely together with another person?
Ehrlich: We've gotten asked about the famous duos a lot already while promoting this record, and the questions always lean to the negative sides of those partnerships. There are so many explosive and tabloid–worthy duos that just completely fail at some point, and it's always funny to think about the dynamics. But we don't think about [our dynamic] that way and I don't think that we ever will, because if this stops working at any point, we'd just stop doing it. We would never force ourselves to make a record, because we put so much of ourselves into them. We've been through the bad working relationships, and Max and I have a mutual understanding and respect for each other. So I don't think there will be any Whitney fireworks on the horizon.

Actually, I was trying to steer you more to the positive sides of those songwriters' relationships.
Kakacek: [laughs] It's because of the Gallagher brothers. I like to say that after doing this together for three years, both of us have half a brain.

Ehrlich: Yeah. But together we make up one pretty singular brain.