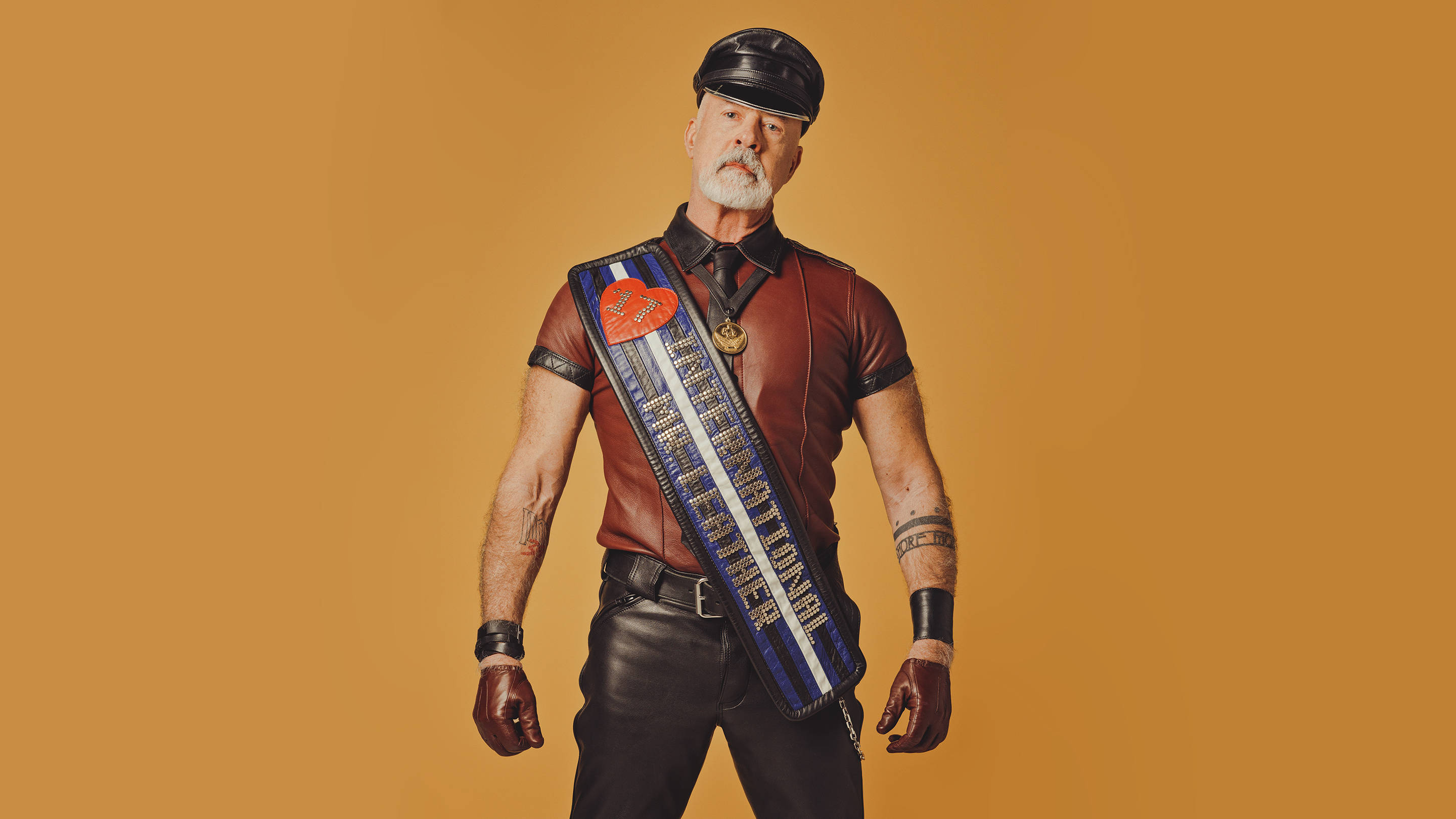 Faces of Resilience: Dr. Ralph Bruneau, the Therapist
Written by Nico Lang
Photography by Ryan Pfluger

Published on

June 04, 2019
In many ways, Ralph Bruneau has been there from the beginning. When former California state senator Ted Lieu—now a U.S. representative—sought to introduce legislation banning conversion therapy in 2012, Equality California called Bruneau, a marriage and family therapist based in Los Angeles, to help craft the language. At the time, Bruneau was on the board of the American Association for Marriage and Family Therapy, where he played a part in creating a certification process for LGBTQ-affirmative therapists.

As a gay man himself, Bruneau says, he leaped at the chance to help set a precedent for other states to pass legislation banning conversion therapy for LGBTQ youth.
"I don't think there's anybody in our LGBTQ world who doesn't carry around injury and shame, whether they've been through conversion therapy or not," says Bruneau, who specializes in trauma relief for both gay and straight patients. "It's so pernicious and so pervasive that it haunts us through our lives. Conversion therapy is ground zero for that."
Bruneau knows the weight of shame and how difficult it is to unload. He moved to
New York City
to pursue acting during the time of "free love" in the 1970s, when it felt as though "sex happened almost everywhere." He struggled to reconcile the radical sexual liberation he experienced in the West Village with the nagging idea that maybe, just maybe, he could be straight if he tried hard enough. He attended group sessions at a Scientology center in Manhattan and attempted a practice known as aesthetic realism, which sought to balance an individual's feminine and masculine energies.
I had tried everything, and the thing that worked was to accept that I'm born perfect.

Bruneau didn't change, but the world around him did. When the HIV/AIDS epidemic swept through New York in the 1980s, he watched as his theater community was hit hard. Two men with whom he had long-term relationships both died. After he began volunteering at a hospice in the city, he quit acting to pursue his master's (and later his Ph.D.) in clinical psychology.
"Every resource we had was being used to care for our loved ones, and I wanted to redirect my life in that direction," he says. "I've been doing that ever since."
His work as a clinician led him, eight years ago, to advocate against conversion therapy, and eventually Bruneau found an
unexpected platform
to raise awareness about the practice's harms. In 2017 he competed in International Mr. Leather, an annual contest held in Chicago that's best described as Miss America meets Tom of Finland. Bruneau's speech was about his "journey out of shame."
"I had tried everything, and the thing that worked was to accept that I'm born perfect," he now says.
Bruneau won the title, which made him the oldest IML winner in history. A friend often jokes that his victory was historic for another reason: "Nobody else ever won IML with a 'save the children' speech," Bruneau says.
Bruneau spent the greater part of the following year traveling the world to represent IML. During his travels he raised funds for a National Center for Lesbian Rights campaign to ban conversion therapy. His goal was to raise "enough money to hire one staff member for one year." He says he came close. According to Bruneau, most people he discussed the issue with weren't even aware that orientation-change efforts were still legal in their country. At the national level, as few as three countries have outlawed conversion therapy.
Bruneau believes it's his duty to use his platform, his profession and his expertise to fight for LGBTQ youth. He hopes others will join him. "Those of us who've dealt with shame our whole lives," he says, "have an obligation to do what we can to make sure other generations of kids don't feel the shame we felt."