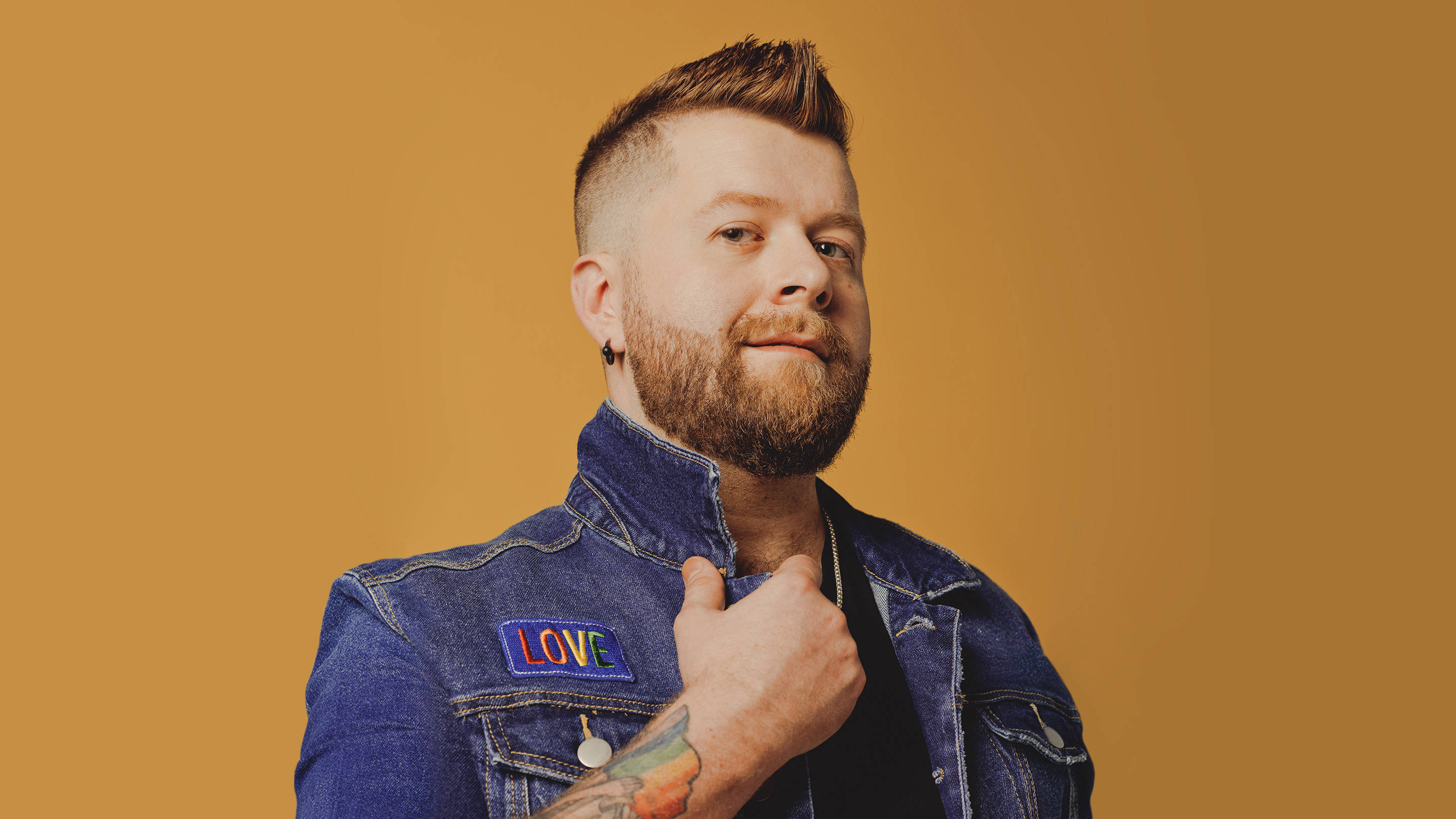 Faces of Resilience: Peter Nunn, the Survivor
Written by Nico Lang
Photography by Ryan Pfluger

Published on

June 04, 2019
When Peter Nunn was 15 years old, his parents told him he was going on a trip. What he didn't know was that they'd found a men's workout magazine he'd tucked away. At the time, Nunn didn't understand what he was feeling or what it meant to be gay. Homeschooled throughout his childhood, he was raised in a repressive fundamentalist faith that he compares to a cult. "Every aspect of your life was controlled," he says. Transgressing those strict dictates meant risking excommunication, both from the church and the entire community.

During a layover at the airport, his father explained that Nunn was headed to a "therapy center" where counselors were going to "fix" him. If Nunn didn't change, he says, his family planned to "get rid" of him.
"I wasn't prepared for this. I'd been a pretty happy kid, but really quickly—just in that one conversation—I realized everything was on the line for me: my family, my relationship with my parents, my security of having a home, but also my faith and my God were at risk. If I didn't get this fixed, then everything that was important to me in my life could be taken away."
Nunn spent two weeks receiving conversion-therapy treatment at a center in Sioux City, Iowa. He says the building looked like a small office complex that might have been built in the 1970s—a series of sparsely furnished rooms with chairs and desks filling the space as an afterthought. During sessions, counselors told him, he recalls, that "homosexuality is a sin, that God punishes gay people with AIDS, and that there's no way to be in a happy
gay relationship
." If he continued acting on his attraction to men, they warned, he would die alone.
If I can give hope to a kid or educate a parent, then it will have been worth it.

Although Nunn wanted to change, these sessions weren't the cure his parents had prayed for. Instead, he was left with depression and shame. At the age of 16, he attempted to take his own life.
Nunn survived that attempt, and he has
continued surviving
. In his early 20s, at the urging of a friend, he began seeing a psychologist, who helped him cope with the trauma he'd experienced. Even as he began dating men and slowly opening up to friends about his sexuality, the lessons he learned in conversion therapy festered.
"I didn't feel loved by my family, my friends or my God," he says.
Therapy helped him embrace the parts of himself he'd been taught to hate, but it also showed him that talking about his trauma could be transformative—both for himself and his community. In March, he testified in favor of House Bill 580, which seeks to ban conversion therapy in the state of Georgia. If the bill becomes law, therapists in the Peach State will be subject to "discipline by the appropriate licensing authority" if they're caught offering any treatment that seeks to "cure" the
sexual orientation
or gender identity of anyone under the age of 18.
By talking about his experiences, Nunn hopes to help ensure other LGBTQ youth don't have to suffer the hardships he did.
"If I can give hope to a kid or
educate a parent
who might not understand how dangerous this practice is and might reconsider sending their kid to conversion therapy," he says, "then it will have been worth it."