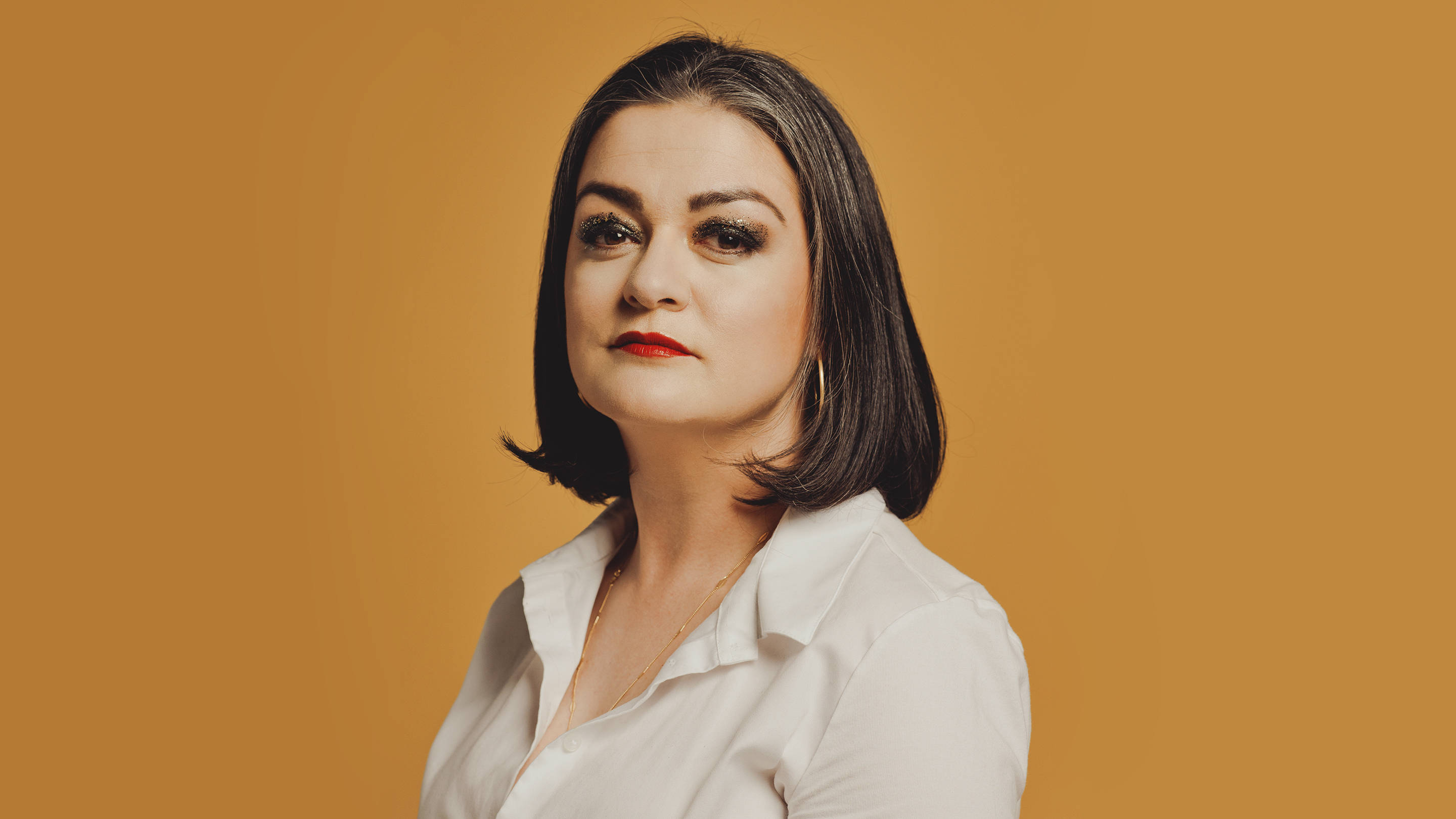 Faces of Resilience: Veronica Kennedy, the Parent
Written by Nico Lang
Photography by Ryan Pfluger

Published on

June 04, 2019
Veronica Kennedy remembers exactly where she was when she found out Matthew Shepard had been murdered. Then just 18, Kennedy was living with her parents while she attended Northern Virginia Community College in Annandale. She had come home between classes to eat lunch and furiously type up a paper she'd waited until the last minute to start writing. Her family had a television in the basement, and when she looked up, she saw Shepard's face. He was killed in October 1998 by two men, Aaron McKinney and Russell Henderson, who beat him and left him tied to a fence to die.

Kennedy didn't know him as Matthew Shepard. She knew him as Matt, a theater nerd with a "goose-honk laugh" who frequently showed up to class with a rumpled shirt when he missed laundry day on Mondays. The two had attended the American School in Switzerland, where their classmates included the "children of civil servants and military brats, along with Saudi princes, celebrities' kids and rich businessmen's children." They were dorm mates and had German class together.
Kennedy, who was just entering her freshman year when Shepard was a senior, is still reluctant to discuss his death. She describes the horror of seeing him become a national symbol of
anti-gay hate crimes
as the "end of innocence."
"I didn't talk about it for a long time, but what I did do was become very vocal as an advocate," she says. "I came out."
"Love that baby regardless of how he turns out," he told her.

Kennedy describes herself as "bisexual, a polyglot and a giant nerd." But she is "a mother first and foremost," which she says gave her a new perspective on the
violence and stigma
LGBTQ people face just because of who they are. Around the time she gave birth to her son, Elias, and after meeting Sam Brinton and learning about the 50 Bills 50 States campaign, Kennedy began to research conversion therapy. As the mother of a little boy who is "black, Irish and Colombian," the prospect of anyone trying to force him to be someone he isn't horrifies her.
"It's as ludicrous as me saying I'm going to change my kid from straight to gay," Kennedy says. "If Elias comes to me one day and says, 'Mom, I'm straight,' what am I going to do—send him off to try and make him gay? How goofy does that sound?"
Her experience as both a mother and a teenage friend of Matthew Shepard has given her a unique voice with which to advocate against orientation change. The only cisgender female member of the Washington, D.C. chapter of the
Sisters of Perpetual Indulgence,
she frequents gay bars in the metro area in gothic nun regalia to advocate for HIV/AIDS awareness. But Kennedy says her role in the drag activist troupe has evolved: She often broaches the subject of conversion therapy with the people she meets, many of whom are survivors.One interaction sticks out to her. When she was five months pregnant, Kennedy rode with her fellow sisters in the 2015 Pride parade, the punishing humidity of summer in D.C. compounded by the group's signature costumery. As they prepared to board the float, a drag queen approached her and noticed she was expecting. "Love that baby regardless of how he turns out," he told her. "I am who I am right now because I had to stand up for myself and my parents wouldn't."
The two never spoke again after that day, and Kennedy will probably never know exactly what that stranger went through. But having witnessed the brutal cost of homophobia, she told the drag queen exactly what she would one day tell her son. "You are fantastic and you are beautiful," she said. "You are perfection, sweetheart."