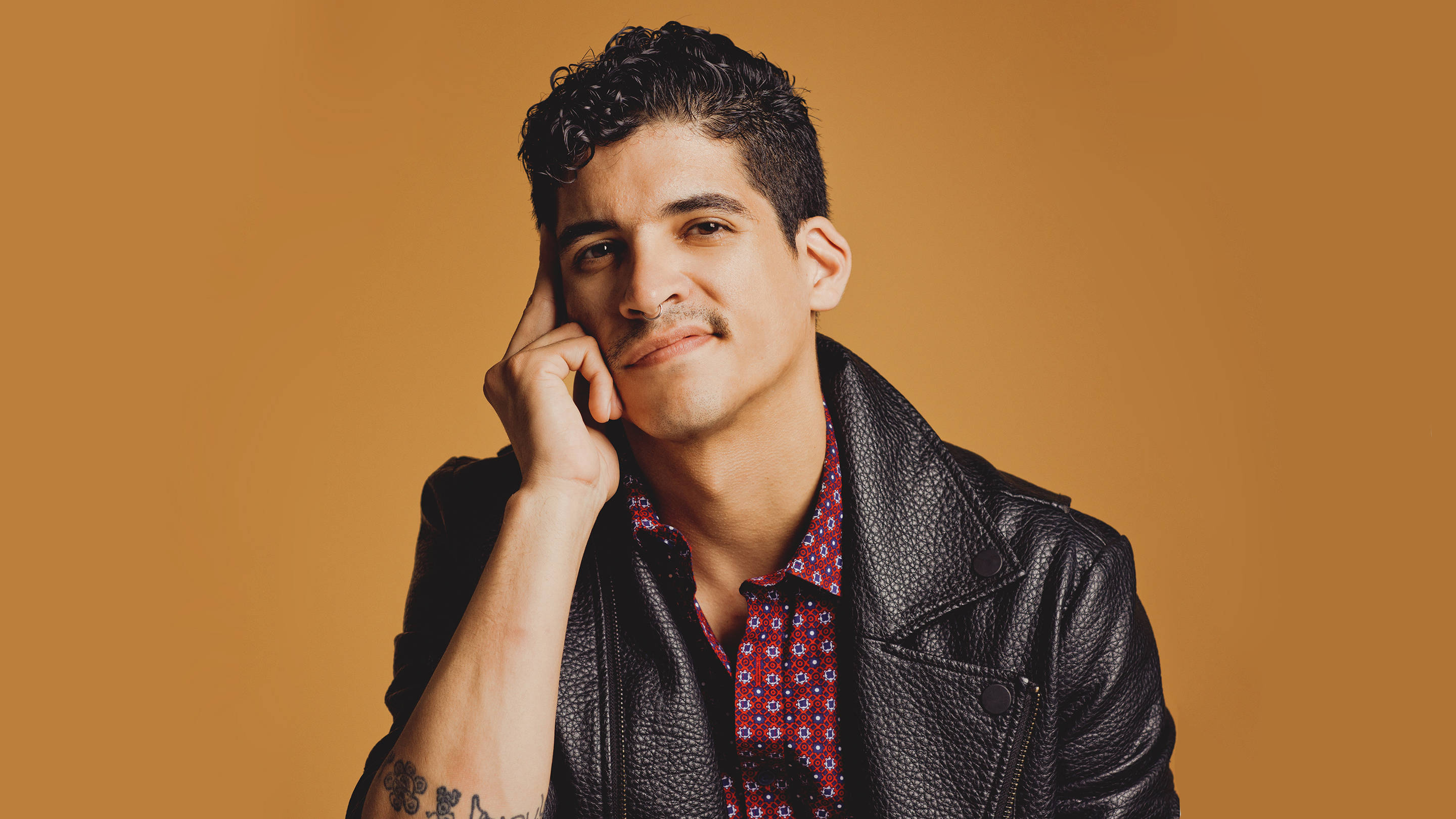 Faces of Resilience: Gaby Garcia-Vera, the Faithful
Written by Nico Lang

Published on

June 04, 2019
"Did you hear?" Gaby Garcia-Vera asked his friends and family. "Isn't this so amazing?"

It was March 27, 2019, and Puerto Rico governor Ricardo Rosselló had just signed an executive order protecting minors from the practice of conversion therapy. Although the order doesn't outright ban the practice in the U.S. commonwealth, it does call on Puerto Rico's health officials to take action, within 90 days, against therapy that promotes efforts to change sexual orientation.

From Washington, D.C., Garcia-Vera dialed everyone he knew who still lived on the island—his birthplace and home until the age of 18. A year and a half after Hurricane Maria left
Puerto Rico
with a death toll in the thousands, and thousands more without clean water or electricity, Garcia-Vera felt irrepressible joy that his community had something to celebrate.
"In the midst of all the horrible things that have happened, it made me proud to be Puerto Rican," he tells
Playboy
. "It was affirming. It made me feel seen."
Garcia-Vera is among the 70 percent of Puerto Ricans who identify as Catholic. At the age of 11, he shared his sexual orientation for the first time—"I was part of one of the first generations of folks who came out really, really young," he says. Some people in his personal life told him that those like him were "inherently bad." There was something inside them that "needed to get fixed to be right with God."
If we're all made in God's image, then you're perfect the way you are—with all your imperfections.

Garcia-Vera isn't a survivor of conversion therapy, but after joining the Trevor Project's youth advisory council in 2011, he began meeting LGBTQ youth who had been forced to attend camps that promised to pray the gay away. He understood the trauma they experienced.

"I know the warm wash of being and feeling alone," he says. "I know what it feels like for someone to single you out because of who you love. It is one of the most difficult things to overcome."

Many practitioners of conversion therapy invoke scripture to legitimize their work. But Garcia-Vera's Catholicism is precisely what feeds his passion to end the practice nationwide. Feeling shunned by a religious tradition that, he was told, viewed him as the living embodiment of sin, he left the Catholic Church as a teenager. It wasn't until his mid-20s, as he questioned whether condemnation could truly represent God's feelings toward LGBTQ people, that Garcia-Vera began to reconcile his faith with his sexual orientation.

"If we're all made in God's image, then you're perfect the way you are—with all your imperfections," he says. "Loving someone else inherently can't be something that is imperfect."

Today, Garcia-Vera works for a nonpartisan Catholic advocacy group in the nation's capital. In his efforts to ban conversion therapy, he continues to see how morality can be "weaponized" against the LGBTQ community. While talking to a conservative politician in Florida who supported a bill that would allow adoption agencies to discriminate against same-sex couples, for example, Garcia-Vera says the lawmaker asserted that homosexuality is a personal choice.

Catholicism is showing some signs of evolution. In a 2014 Pew Research Center survey, seven out of 10 Catholics in the U.S. agreed that society should accept homosexuality, compared with 66 percent of mainline Protestants and 36 percent of evangelical Protestants. Though Pope Francis has been lauded for his more moderate views on homosexuality, he seemingly endorsed conversion therapy as recently as August 2018, saying that "a lot can be done through psychiatry." The Vatican backtracked on those remarks, but the pontiff outlined a similar sentiment in April, when he advised parents of LGBTQ youth to "please consult and go to a professional" if they are "seeing rare things" in their children.

As Catholic leaders and conservative lawmakers refuse to modernize their views, Garcia-Vera remains optimistic that one day our leaders, both elected and religious, will realize the responsibility they have to those "they represent—to both do better and be better."

"Who and how we love isn't something that is up for question," he says. "We know exactly who we are. We deserve better."