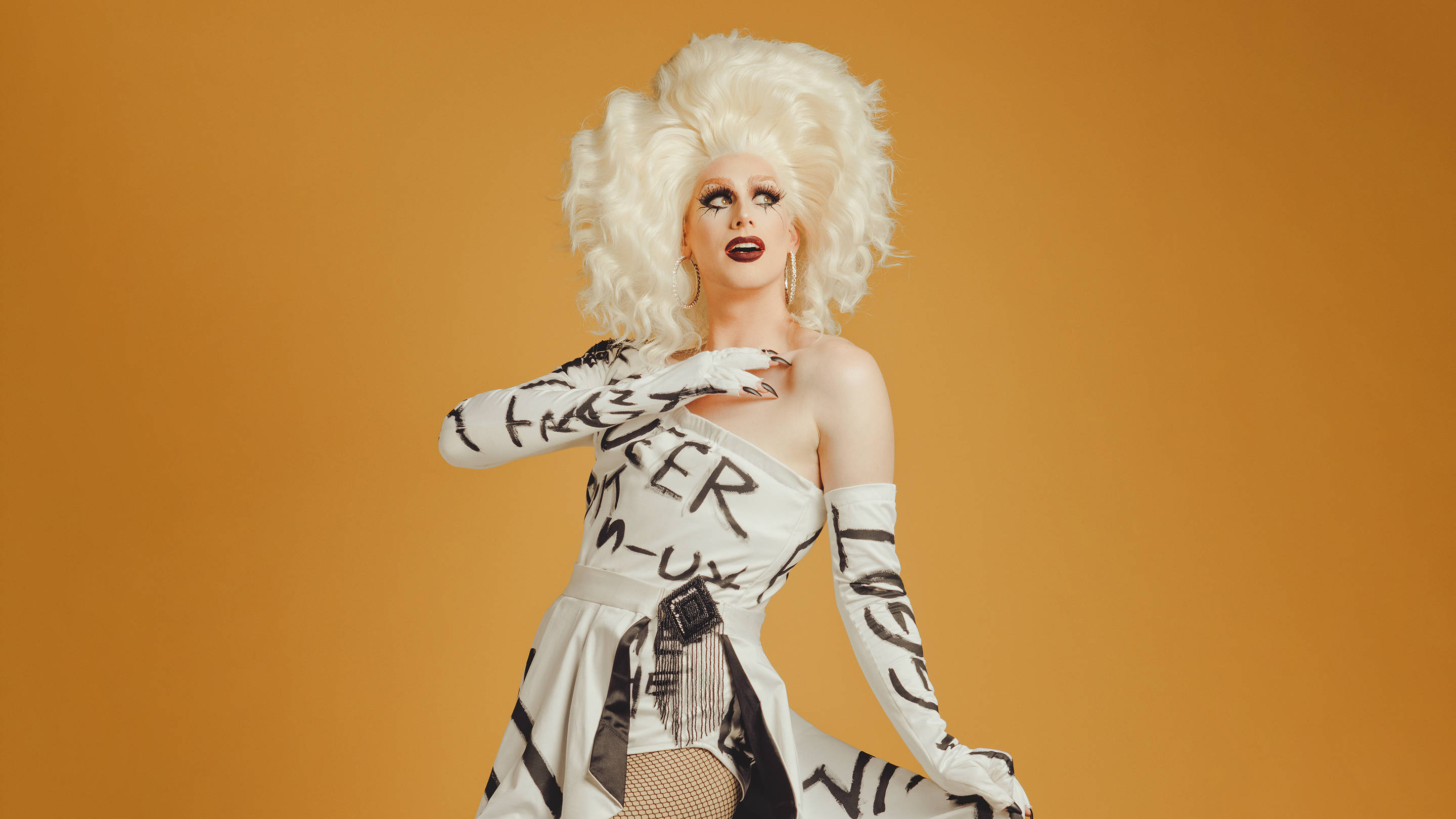 Faces of Resilience: Dusty Ray Bottoms, the Celebrity
Written by Nico Lang
Photography by Ryan Pfluger

Published on

June 04, 2019
Dusty Ray Bottoms prayed for a change. He just didn't know what needed to change. He was 20 years old and home on spring break from Wright State, a small university outside Dayton, Ohio built on land donated by the nearby Air Force base. Bottoms didn't fit in with his classmates in the theater program, and his home life wasn't any easier. The son and grandson of evangelical pastors, he grew up in what he calls a "conservative, God-fearing household."

Bottoms was essentially living three lives: There was the person his parents wanted him to be, the person his peers wanted him to be, and the hollow space where he hoped to one day carve out his own
identity
. He cried out to God to come and fill the space. "I can't do this anymore," he said. "I need something to happen."
The very next morning Bottoms got his wish. His mother called him down to the kitchen, saying his father had discovered something on his computer. To this day, he still doesn't know what it was his father found, but as he crossed the threshold into the living room, he already knew what they were about to say. Bottoms came out to them, the private longings and fears left unspoken for years suddenly pouring out like shattered glass.
"I was so terrified they were going to disown me and kick me out, but they did quite the opposite," he recalls. "They wanted to do anything they could to fix me. I was so depressed at the time that I would try anything to feel happy or to feel better."
At his parents' request, Bottoms agreed to be exorcised.

At his parents' request, Bottoms agreed to be exorcised. At the age of 12, he had been sexually assaulted by a man who had pulled him underneath the stall in a mall bathroom. Although he'd lied and said he got away before the man hurt him, his parents remained convinced that he was "possessed by a gay demon." The church he grew up in taught that "if you have a sexual encounter with someone, you take on that person's spirit," he explains.

Bottoms compares his exorcism to a trip to the principal's office. The two-hour session was held in a conference room at a local church, where he was given a series of rules to follow. The facilitator, whom Bottoms calls a "prayer warrior," ordered him to keep both feet planted firmly on the floor and put his hands on the table in the center of the room, palms facing up. Bottoms was instructed to maintain eye contact with the prayer warrior at all times and keep his mouth wide open so the demons could be released. Three people held him in place while his parents looked on—his father scarlet-faced, his mother crying.

"I had to list the names of all the people I ever had a sexual encounter with," he says. "I was nervous, so I made up names. They tried to get me to speak in tongues. I just remember the prayer warrior would tell me to say 'Hallelujah!' over and over and over and over again, really fast, and the tongues would come."

This isn't the first time Bottoms has told this story. He moved to New York City to pursue acting in 2010 and began doing drag after seeing performances by local artists Bob the Drag Queen and Thorgy Thor. Their shows gave him permission to be "different, weird and unique," he says. His stage name is a combination of his childhood nickname, Dusty Ray, and a playful taunt from fellow waiters at a serving job in the city. After performing for nearly a decade in New York bars and nightclubs, last year Bottoms competed on
RuPaul's Drag Race
, on which he
opened up
publicly for the first time about surviving conversion therapy.
Bottoms came out as a survivor because he hoped it would help others who had endured similar circumstances feel less alone. But now he just wants to prove he was never broken, never needed fixing in the first place. After the exorcism, he was forced to meet with church leaders for a series of exit interviews, and during the third and final session a pastor warned him against continuing down the path of a "homosexual lifestyle."
"You will never find true love," he recalls the man saying. "You will never find success. You will just have a life of misery."
Today Bottoms knows that isn't true. The popularity of
RuPaul's Drag Race
has given him a global fan base. He has starred in national ad campaigns. His one-woman show, It's a
Hard Dot Life
, is set to tour the United States. He's engaged to his partner of six years. "Everything they said I couldn't have," he says, "I have."