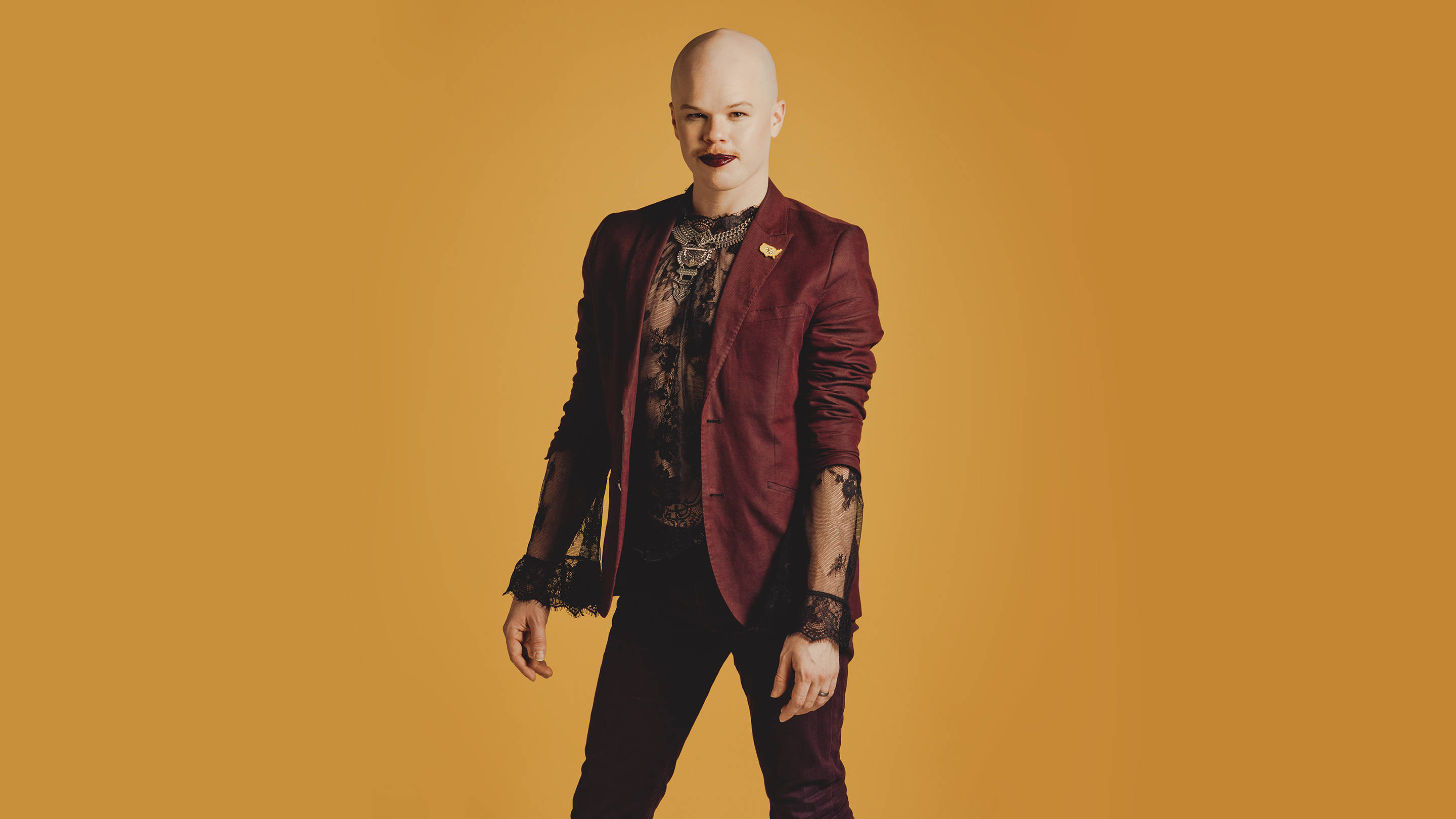 Faces of Resilience: Sam Brinton, the Advocate
Written by Nico Lang
Photography by Ryan Pfluger

Published on

June 04, 2019
Sam Brinton would be the first to admit they are an unlikely face of today's movement to ban conversion therapy. Brinton, who identifies as gender fluid and uses gender-neutral pronouns, received a master's degree in nuclear engineering from the Massachusetts Institute of Technology in 2013 and started a nonprofit devoted to clean-energy advocacy soon after. "My technical passion is solving nuclear waste and disarming nuclear bombs," they say. "I've been doing it for more than a decade."

But two years before graduation, Brinton took on a very different kind of advocacy. As a conversion-therapy survivor, they began lobbying states to ban the practice, which was still legal in all 50 states in 2011.
California
became the first state to outlaw orientation-change efforts affecting LGBTQ youth the following year.
While advocates and survivors have been fighting against conversion therapy for decades—through litigation and storytelling, and by persuading major medical and mental health organizations to cease treating a person's sexual orientation or gender identity as a pathology—recent years have seen the practice achieve unprecedented levels of public attention and legislative progress. Today's advocacy landscape, Brinton notes, is practically unrecognizable in comparison with that of just eight years ago.
In 2019, the top Google search results for "conversion therapy" are resource guides and info sheets from LGBTQ organizations including
The Trevor Project
and
Born Perfect, an initiative founded by the National Center for Lesbian Rights.
But in 2011, Brinton says, the top 10 or 20 entries on Google were for conversion-therapy providers seeking patients. At the time, the LGBTQ movement was largely focused on marriage equality, so it was "hard to find anyone who would listen."
So many people think that because this is being done by a licensed therapist, it's effective and it works.

"Most people didn't think conversion therapy was still happening, and most people didn't think it was worthy of attention," Brinton explains, adding that advocacy efforts in 2011 focused on "trying to find someone who cared." But by 2017, the movement to ban conversion therapy had gained enough momentum that Brinton left nuclear engineering to work as the head of advocacy and government affairs for The Trevor Project. Advances since then have been significant. When Brinton brought the 50 Bills 50 States project to the LGBTQ youth organization two years ago, just five states—California, New Jersey, Oregon, Illinois and Vermont—had taken action to outlaw orientation-change efforts. Four states moved to ban conversion therapy in 2017, and five followed suit in 2018.

At press time, two states—New York and Massachusetts—had taken action this year to protect LGBTQ youth from "gay cure" treatments, and two more may soon join them. Colorado, led by Jared Polis, the country's first openly gay governor, is expected to enact a ban this year, and Maine governor Janet Mills has pledged her support for a conversion-therapy ban should legislation reach her desk.

Brinton credits that progress to the tireless advocacy of conversion-therapy survivors. But according to Brinton, misconceptions about the treatment persist.

"So many people think that because this is being done by a licensed therapist, it's effective and it works," they say. "Every major medical association and organization has come out against conversion therapy, and yet there's this pervasive idea that because the person who is doing it has the word doctor before their name, this must be good."

Brinton, who was subjected to shock therapy at the age of 11, won't be satisfied until conversion therapy is treated the same as smoking. "The Surgeon General has a warning on every pack of cigarettes," they say. "I want every single person across the country to know how bad conversion therapy is for their health."
In the meantime, Brinton keeps, above their desk, a memento of how far
the movement
has come. In 2015, when President Barack Obama came out against conversion therapy, it was reported above the fold of
The New York Times
—marking the first time a sitting president condemned the practice. Since then, Brinton has begun collecting pens from all the governors—seven Republicans and nine
Democrats
—who have signed conversion-therapy bans.
Brinton is hoping to add 34 more
someday
. If the past eight years are any indication, it may be sooner than anyone could have imagined.