When we set out to take a reading of the sexual landscape in the U.S.—our first national sex survey since 2012—we deemed three areas to be of interest: what people do in bed, what people think they should be doing in bed and what people want to do in bed. With headlines claiming that young Americans are having less sex than previous generations, we admit we were concerned about what our questionnaire, designed in partnership with RedSky Strategy, might tell us. It turns out we're still having sex—we even value it highly—but no one can agree on what qualifies as the "right amount," likely due to our free access to sexual imagery (porn) and sexual partners (dating apps). Here's what else the data, pulled from 1,000 survey participants, revealed.

On Sex & Satisfaction
"Sex is life's ultimate pleasure," according to more than 40 percent of our respondents. Thus should be cause for celebration, given our nation's puritanical roots and the myriad claims that we're experiencing a "sex drought." There is a caveat, however. After correlating our date, we learned that among people who watch porn, the number who agree with the above statement jumps to almost 60 percent. That might mean either pornography is contributing to a rise in sex positivity or people who like sex are becoming more reliant on porn to get off. Either way, expectations in the bedroom remain vanilla: Relationship sex is the best, according to eight in 10 women, and vaginal intercourse is the best sexual act, according to straight people.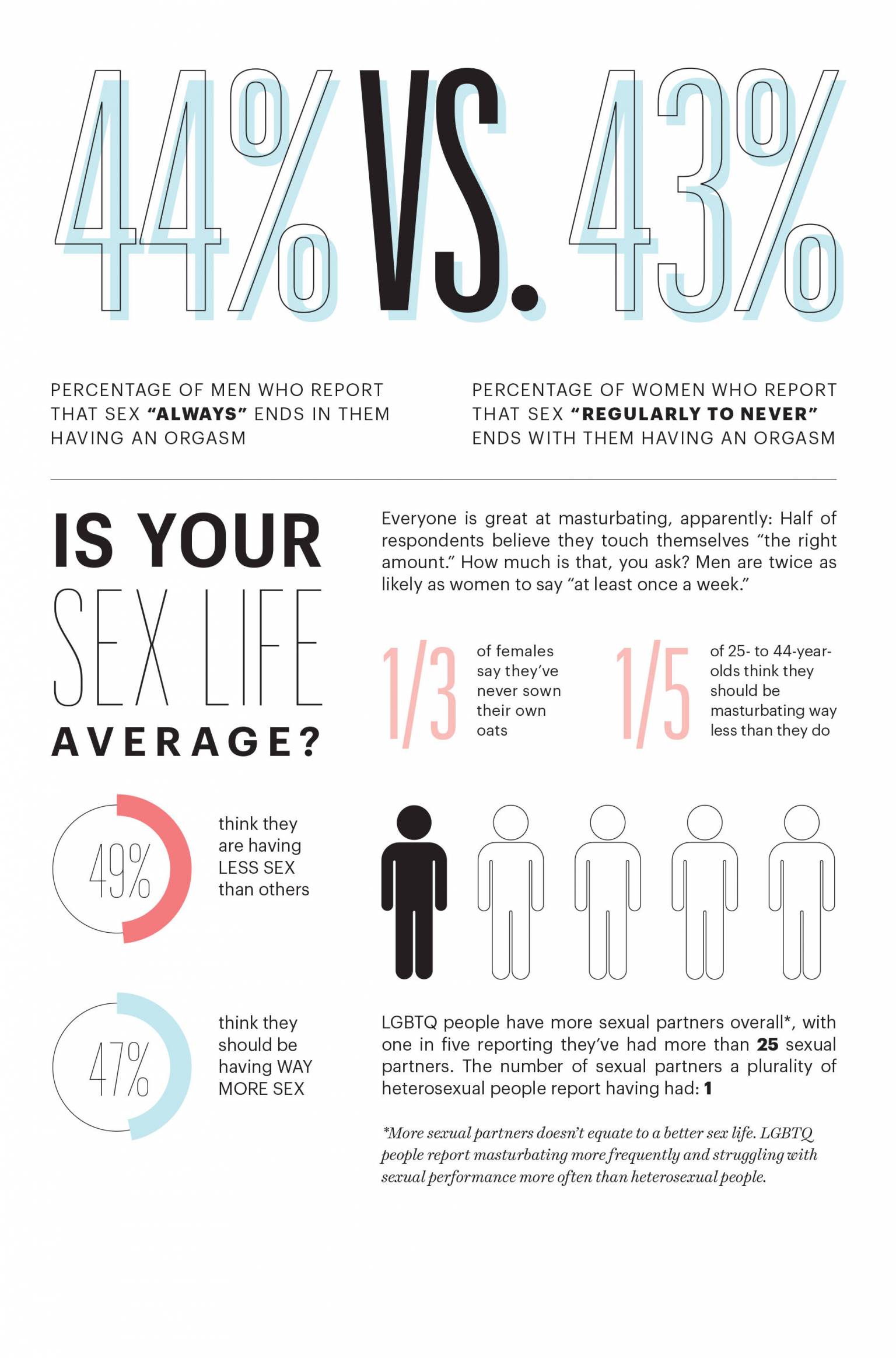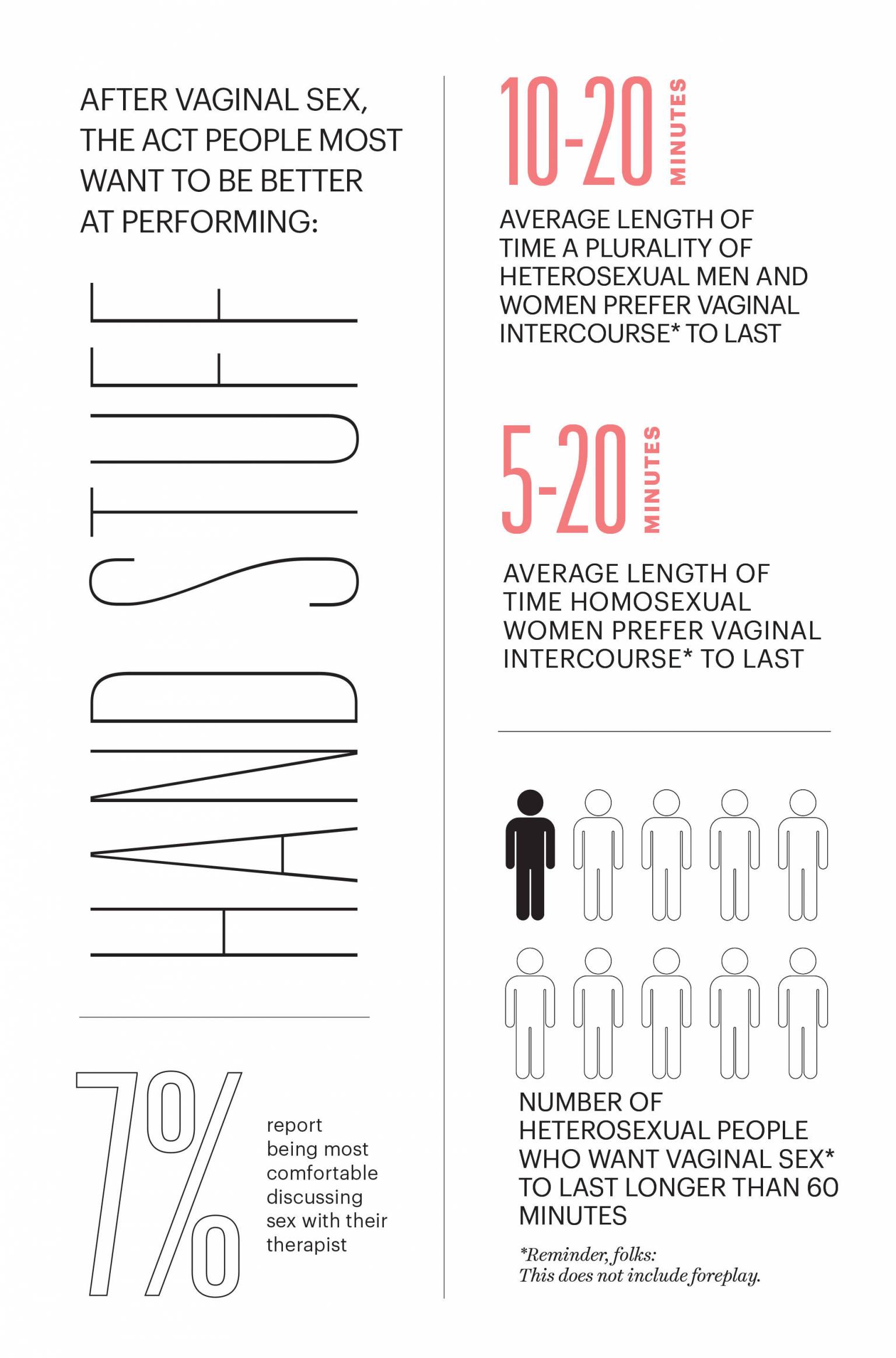 We Still Value Sex Highly
...especially in the confines of a relationship. Although interest in open relationships is broadening in 2019 (see demographic trends below), the majority of people consider exclusive relationships sacred. Some evidence: Our research shows that many nonsexual but sexually suggestive acts—flirting and close dancing, for example—qualify as forms of cheating. Fifty-four percent of men and 65 percent of women ranked cuddling as their favorite post-sex activity. While people agree that dating apps are necessary today, roughly one third believe that relationships that "start in the real world are more meaningful."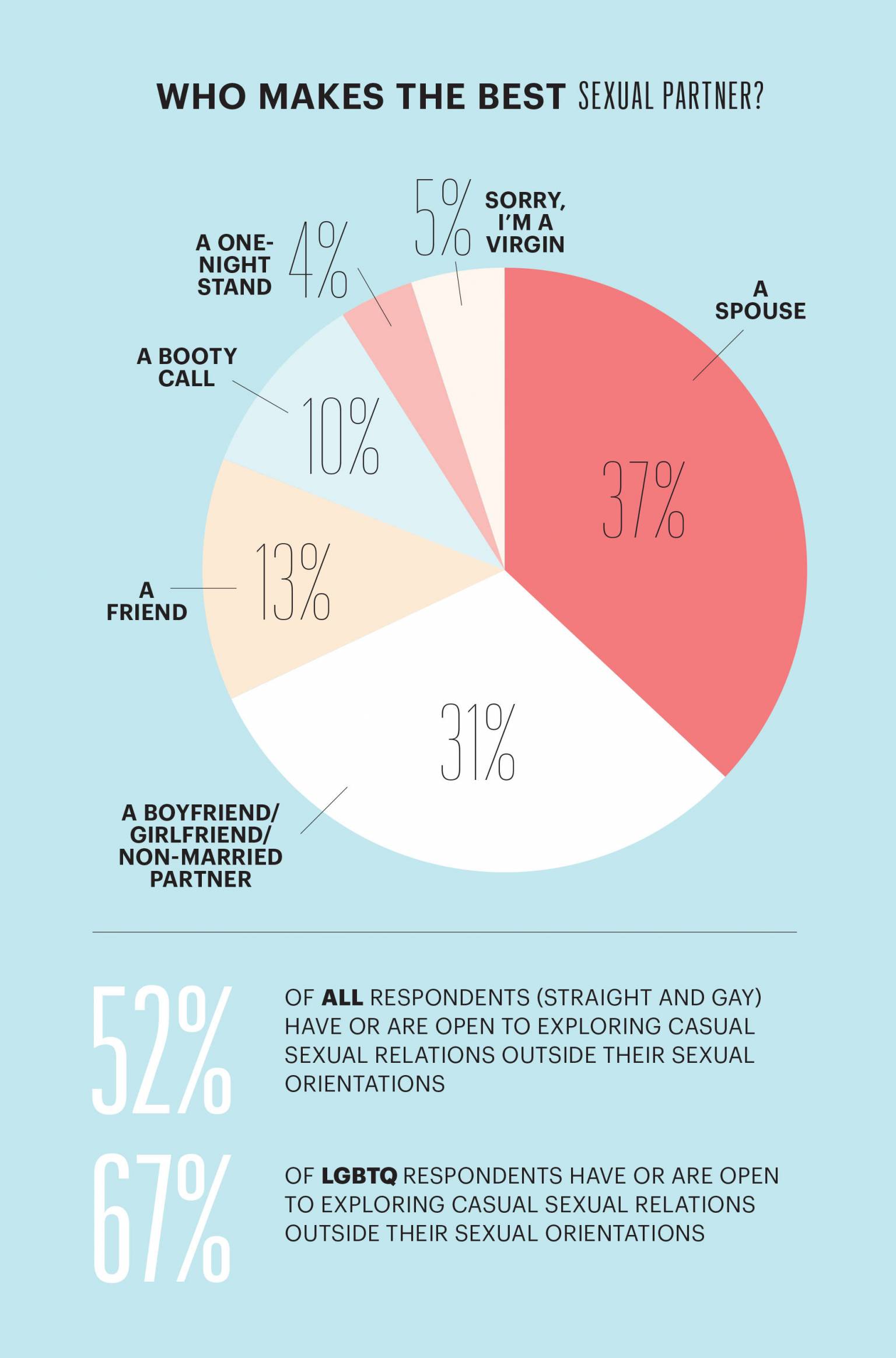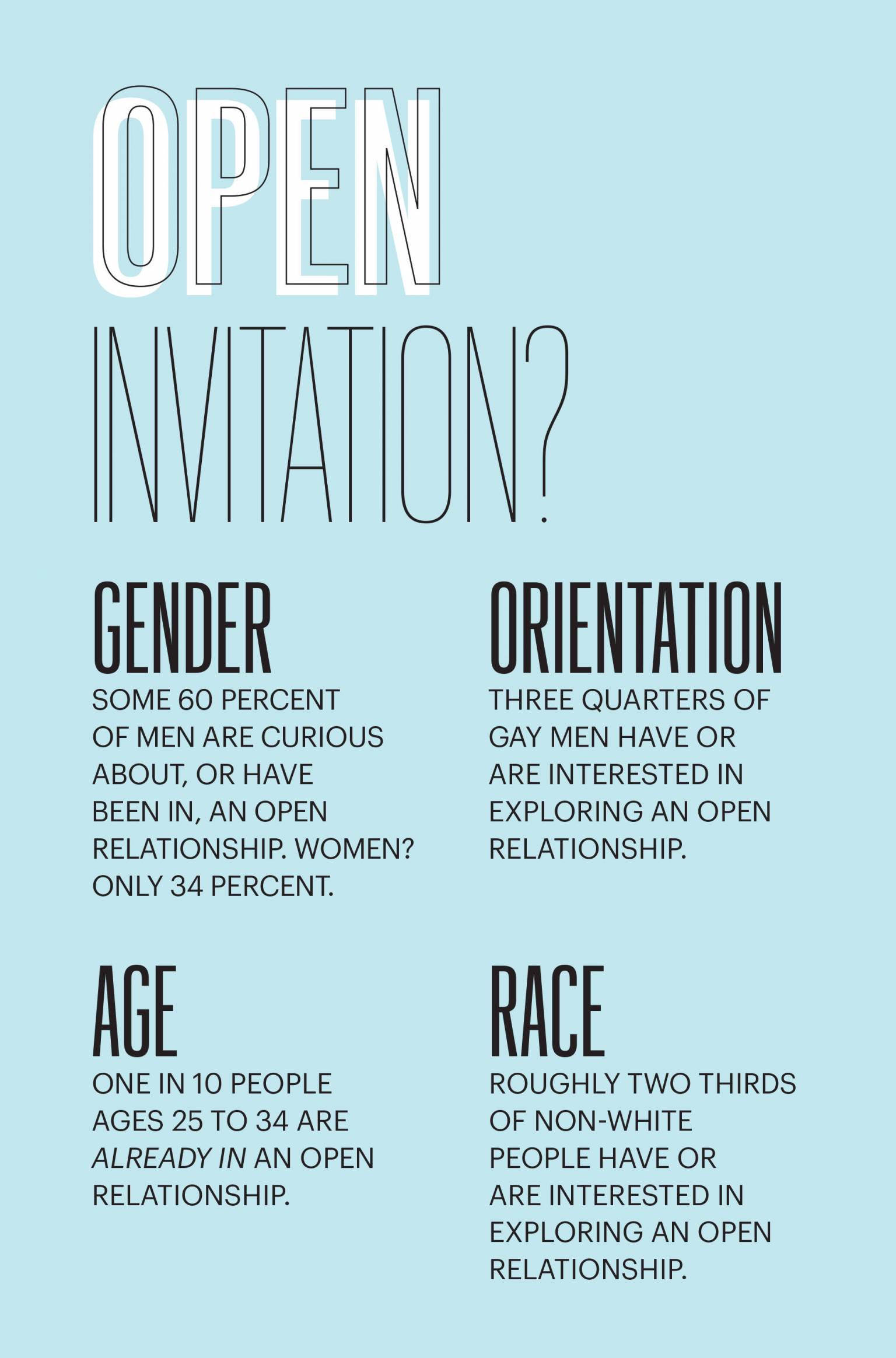 What We Know and What We Don't
Are you cheating on someone right now? Perhaps. Are you pansexual? Maybe. It all depends on your knowledge of the evolving lexicon of sex. For the most part, though no one knows what they're talking about.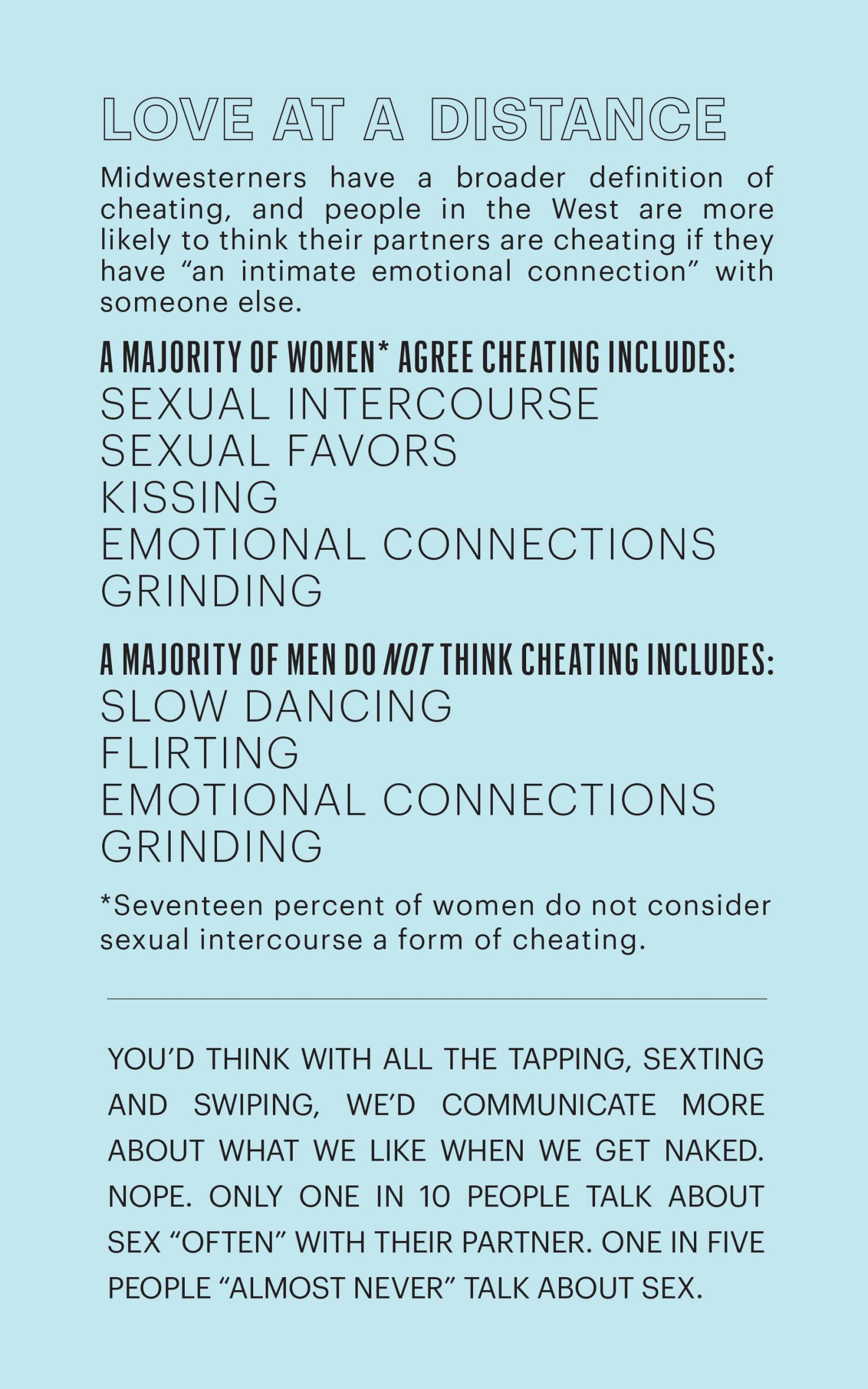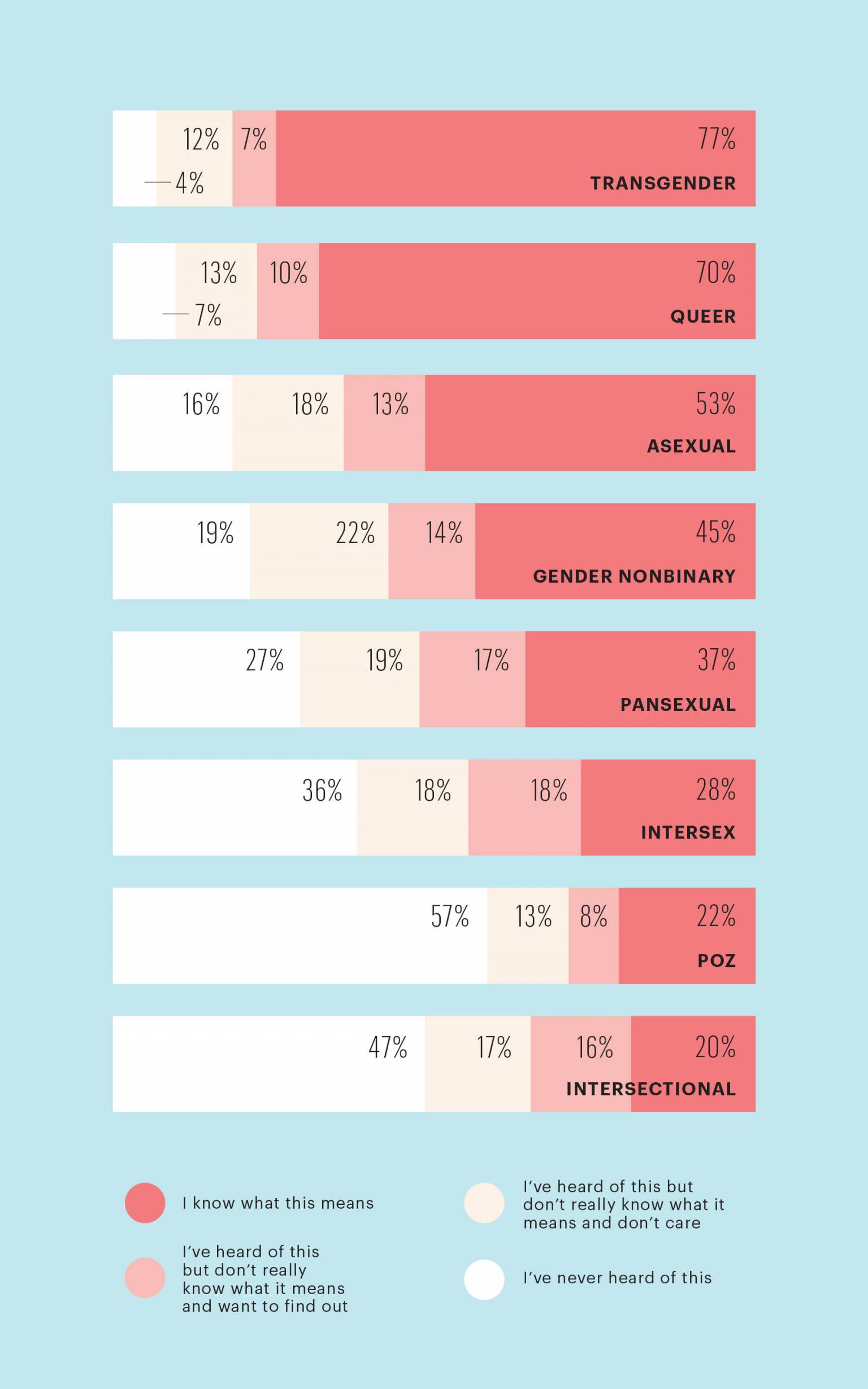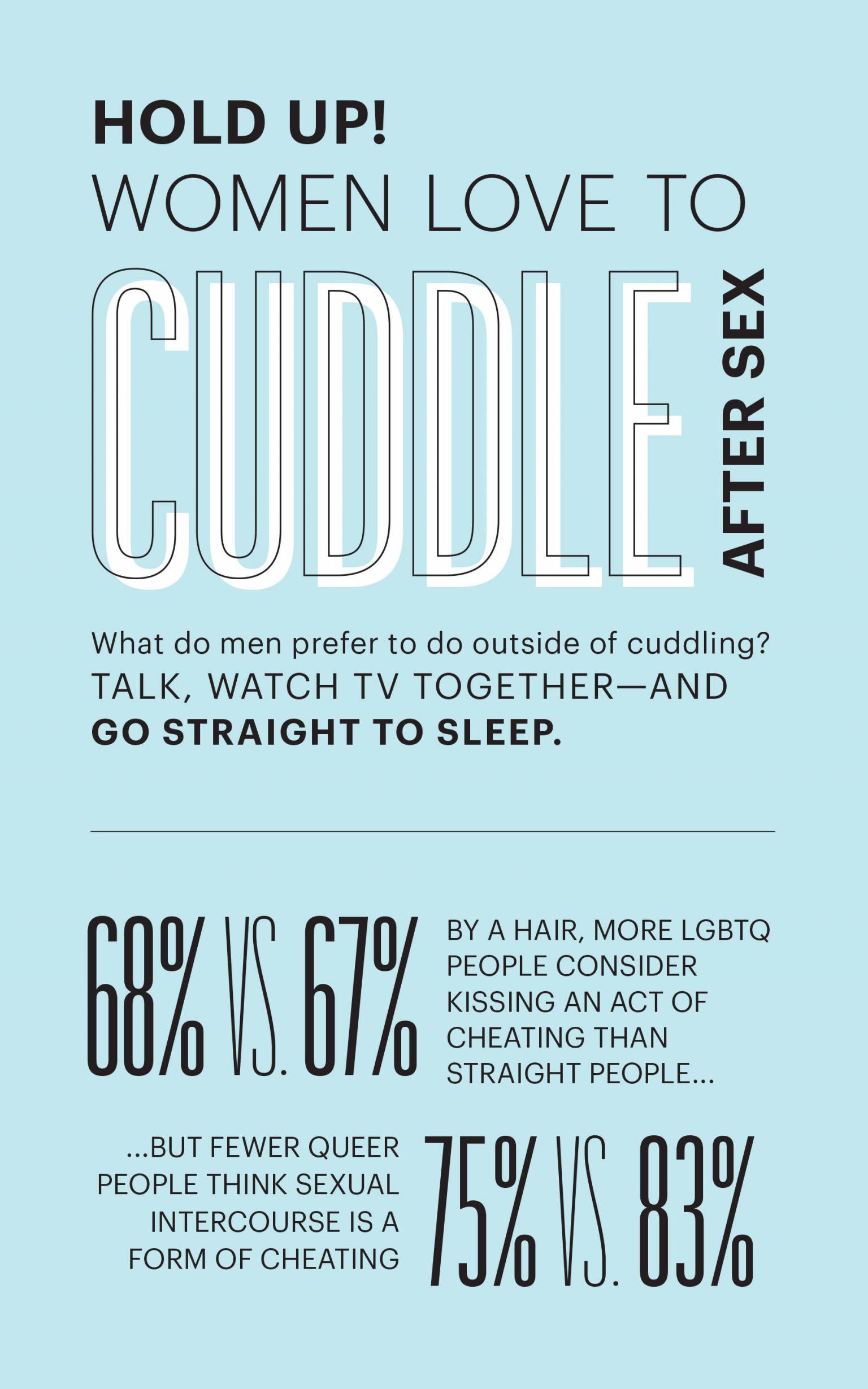 What We're Into
Not much, unfortunately. A majority of people indicated no interest in learning about 31 sex toys they were unfamiliar with; below is a subset of that data. For the 46 percent who don't know what a flogger is, you've obviously never been whipped.