Shameik Moore is an icon; you just might not know it yet.

The 24-year-old actor's career has been full of coming-of-age stories that show the progression from a kid to a man—from his breakout role in 2015's cult classic Dope to the underrated Netflix series The Get Down, in which his character, Shaolin Fantastic, bears witness to the birth of hip-hop. But it was 2018 that made Moore into a supernova. That's when he took on the role of Miles Morales in the record-breaking Spider-Man: Into The Spiderverse, becoming the voice of one of the most beloved superheroes of all time. Now he's being stopped by kids at grocery stores and restaurants just because they recognize his voice.

He's on the verge of another iconic role: rapper Raekwon in Hulu's Wu-Tang: An American Saga. But Moore isn't settling with his dizzying Hollywood rise. He's also putting out mixtapes and music videos before the year is out, with hopes of being a multi-platform star. He got on the phone with Playboy.com from Lithonia, Georgia, to talk Wu-Tang, nerd culture and being a modern-day Spongebob.

I didn't realize you were in Atlanta. You've played such distinctly New York characters—Spider-Man, Shaolin in The Get Down and now Raekwon—I figured you lived in New York.
Yeah. Everybody says that. At the time when we were filming The Get Down, and I moved to New York I was real close with the A$AP Mob because I did the movie Dope and A$AP Rocky was in it. So when I went to New York, that was his land I was just around him a lot, so I just picked up that New York bad boy energy and I made it my own. As far as Spider-Man goes, I had lived in New York for about two years at that time. They didn't really want a whole bunch of New York slang, so I just had little moments where it was very New York. With Wu-Tang, I just spent time with Raekwon himself and I would send him voice messages, video messages, of me practicing my lines. I'd call him before I'd go on set and ask him how real this scene is or what did they not put in there. I just want to represent the right energy.

So what is it like meeting and hanging out with Raekwon and any of the other members of the Wu-Tang you met?
It's similar to when I was in the Young Marines for a little while. There was some people who were really respected. They came through, and everybody was in their positions and quiet and hands to their side. And these people are walking through, and I can't even tell you who they were, but it felt like they were war heroes or something. That's what it was like with Wu-Tang.

The first Wu-Tang album came out in '93 and I was born in '95, and I didn't start listening to hip-hop music for real until I was 12 or 13. By that time I was into Chingy, and all that's a different area of hip-hop, so me meeting them now... really they're like teachers, and that's what the experience is.

So why do you think that their story needs to be told right now? What's the importance of their story to you?
Wu-Tang is forever. I think the story will always be told, and they'll find new ways to make it creative. Why is their story important? It's just still relatable. There's the message—We may be strong separately, but we're stronger together. They told the story through music, and I could appreciate that when I saw that. And I saw what RZA was doing because they're poetic guys, and everything's a metaphor. I think it's iconic because it's a group of "felons," and separately they're just felons, right? But together they became an iconic crew. We're shooting TV shows and movies and stuff years and years later in their memory of their greatness.

When we see Raekwon, he's in the streets already. He's where the character in Dope never wants to be. He's where Miles never wants to be.
I'm a little bit older than you, so I'm a big Wu-Tang fan, and one thing that I've come to appreciate about them is that in popular culture we don't get a lot of displays of black brotherhood and genuine black love between men, right? How is that portrayed in the show, and was that something that impacted you as you were going through the whole process?
This isn't the lovey-dovey Wu Tang, if that even exists. These guys are more rock-and-roll, hip-hop guys. They were actually doing everything they was rapping about. And to be honest, I think a lot of people would be surprised because the beefs within Wu-Tang is what makes them interesting too. There were people trying to kill each other before they became Wu-Tang. You know, members of the same crew, and they only are in the same crew because of one person: RZA. That was the connecting piece to make Wu-Tang work. But if you have people that were shooting and killing each other and mortal enemies, that is the origins of Wu-Tang.

In all these movies, you are playing characters who are coming of age: They're kids at the beginning and are men of sorts by the end. Is that something you're also bringing to Raekwon?
When we see Raekwon he's in the streets already. He's where the character in Dope never wants to be. He's where Miles never wants to be. I think his coming-of-age story in the series and becoming Raekwon is yet to happen. This first season is just capturing young and dumb mistakes. He's really caught between heaven and hell.

It seems like making music is your supreme passion despite your acting success. How has working on this show impacted you as a musician?
Acting is really put me in a position where people care what I have to say, or I have a base of respect from people. But music is a passion that hasn't been realized. That's all. If I was doing music this whole time, I'm sure I'd be wanting to do movies right now, trying to figure out how to get past the musical box to get on screen and show them how good I could be as an actor. I have three, four projects coming out this year, end of the year, and that's the time I'm going to be dropping this music, when all this attention is on me, I'm gonna take advantage of it, because I'm not with a label; it's all independent. And I have been working hard as an actor to be able to fund my music endeavors, and I put my money into that. I'm gonna see the result from it, because that's how life works. If you build it, they will come. If you don't build it, then they have nowhere to come.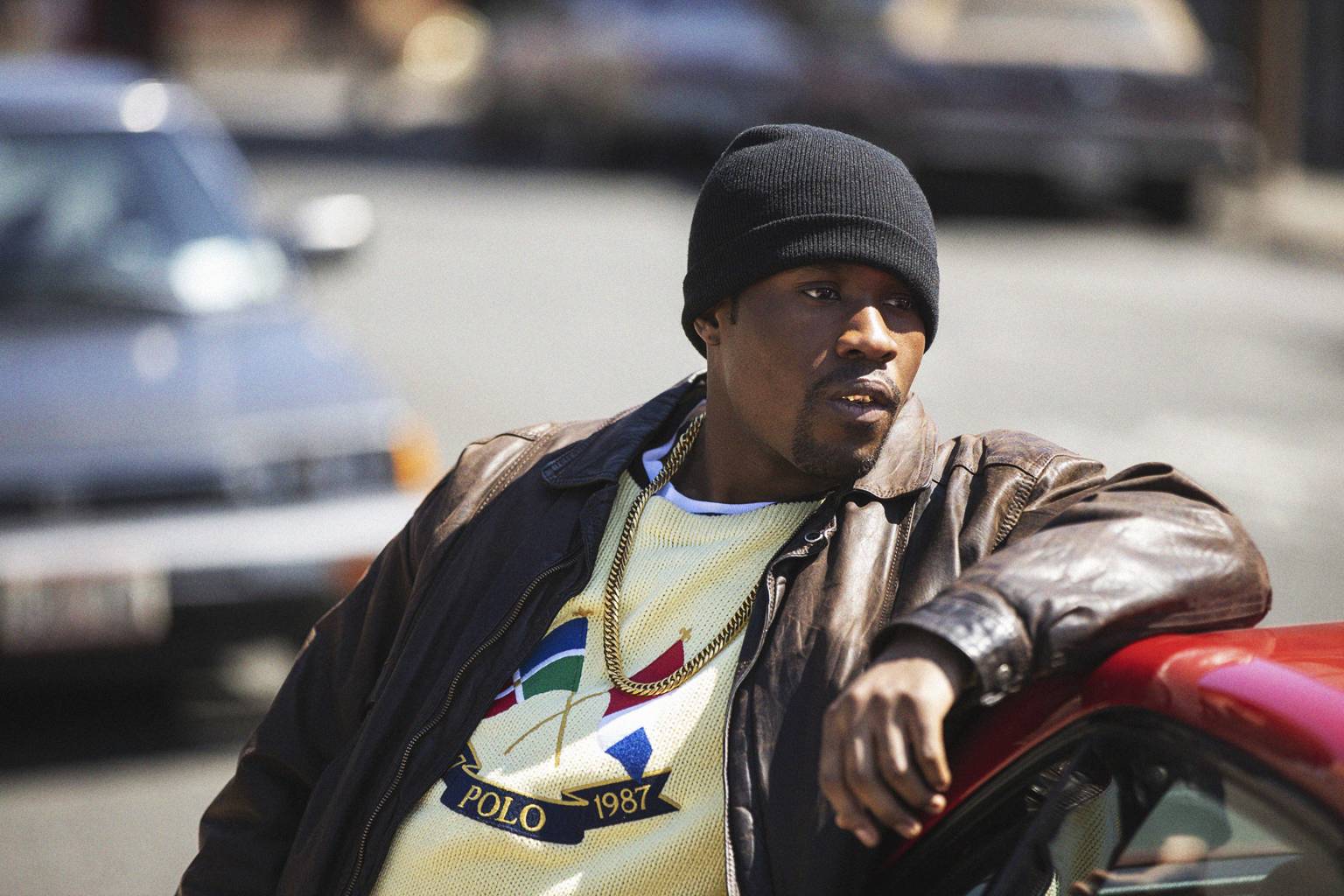 I have a son who's six, and you are the voice of one of the biggest characters of their lives with Miles Morales. Has that hit you?
It hasn't really changed anything in my day-to-day life because it is animated, but financially—I don't know if I should speak about that [laughs]. It's cool because my nephew loves the movie, and I was at a July 4th party this year, and I remember these kids not knowing who I was, and I started talking to my friend and then one kid turned around like, "Hold on, wait a second—Miles?" Then I was like [in Miles Morales voice] "What's up dude?" That's when I realized that must have been as if we heard somebody speaking like Spongebob or something and we were walking through Wal-Mart.

That's one of things about Wu-Tang that's really interesting: They're this like really sort of unique intersection of this really really hood street life and this really really nerdy black culture. Because they dive so much into those kung fu movies and stuff, and RZA's big in the comic books and all that stuff.

People don't really think about black folks in that way, having this sort of nerd underbelly culture.
I think Wu-Tang were gangster rap before gangster rap was a thing. But then at the same time, that kung fu was always a part of the origins of hip-hop. And when I meet RZA, I see that he's a nerd at heart. Really, hip-hop and animation and anime and martial arts in general was always supposed to go hand-in-hand. Wu-Tang managed all of that, and the result is them becoming an iconic group.