The 2018-19 NBA season was always going to be a weird one. So many of the league's top players—Kevin Durant, Kyrie Irving, Klay Thompson, Kawhi Leonard and more—are in the final years of their contracts. LeBron James is on the Lakers and is not a title contender for the first time in more than a decade. And most sports pundits have the Warriors inked in as guaranteed NBA champs when June rolls around. All of that factors into why the season is more of a stopgap between years in which the championship is hotly contested, and until we have a newly constructed NBA.

But the season is weirder than anyone imagined, due to a stat that you can't quantify with any measurable analytic. It doesn't show up in rebounds or assists. It's a factor that looms larger than any other story line this season: misery. So many people in the NBA are miserable, from top players to elite teams to fans. This season has been defined by pure, unadulterated unhappiness. The good news is, it may all be over at the end of this season.

This week was a particularly miserable one for the top players across the board. First, the Warriors and Celtics played one another in a game that pitted Kevin Durant against Kyrie Irving, two of the biggest malcontents of the season. Both players are in the final years of their contract. Both requested to be on the teams they're on, and both players have a chance to team up next season—rumors have spread widely across the league that they'll both be New York Knicks next season.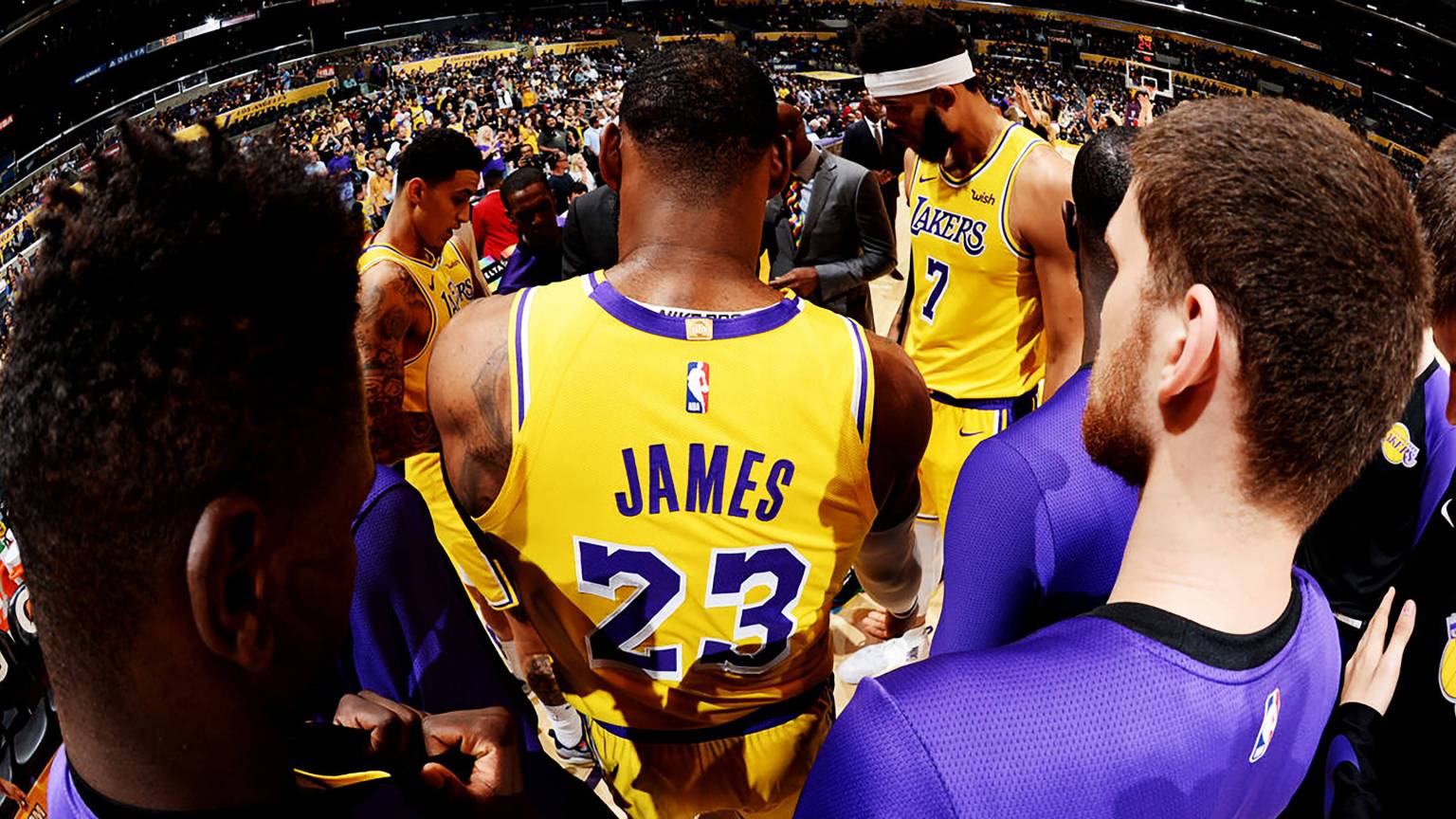 In the days leading up to the game, Irving spent every second he can complaining about media attention. "I didn't really come into this game for there to be cameras in my face, be famous, be a celebrity, so it's a little hard for me," he
said
on March 4. But when his struggling Celtics went to Oracle Arena, they demolished the Golden State Warriors by 33 points, shifting the story to fellow grump Kevin Durant. The two-time Finals MVP has spent the better part of his time with Golden State raging against the critics of his own mind, infamously creating fake Twitter accounts to address "haters" to dozens of followers. Durant has complained about the media ad nauseam and seems so unhappy with his life in the NBA, despite him being a part of maybe the greatest team ever assembled.
Durant's unhappiness became a major talking point
back
in November when he and teammate Draymond Green had an intense argument on the court in the closing seconds of a game against the Clippers, spilling over into the locker room. After the loss to the Celtics, Durant addressed his coach, Steve Kerr, who had argued that his players needed more anger and passion to get up for games against potential Finals rivals. "I thought we move off of joy?" Durant said later to reporters. "Now it's anger? OK. I disagree with that one."
LeBron James is on fire again, but arguing whether he's better than Michael Jordan makes no sense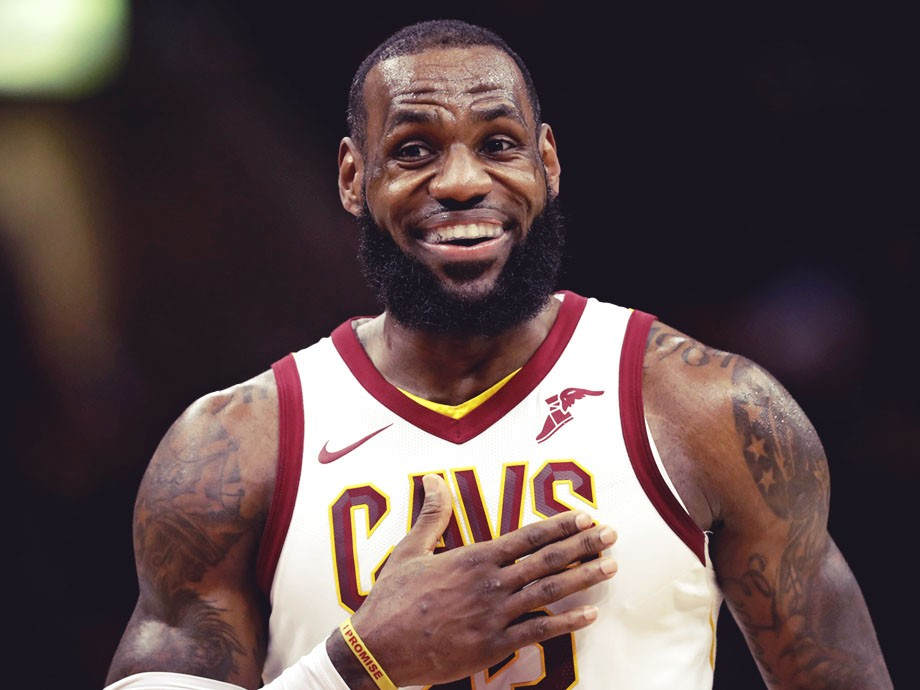 The overall cloud of Durant's potential free agency has dampened what should have been a season coronating the Warriors as one of the great dynasties in league history. They don't have that joy that defined them. They win and yawn. They lose and shrug. And repeat. Sure, they may—and probably will—win their fourth championship in five years this season, but the team has never seemed to capture the hearts and imaginations of fans like they did when they won an NBA-record 73 games in 2016.
Then there's the King. LeBron James. He entered the season
saying all of the right things
about his tenure in Los Angeles. He preached the patience it would need to get his upstart team ready to compete for a championship. However, by December it was clear that literally every player under the age of 25 was on the chopping block to be traded to New Orleans for superstar Anthony Davis—who is also unhappy with being stuck on a middling team and has demanded a trade, despite the fact he has a year and a half left on his contract. The trade rumors—of which Boston was also a part of, and it contributed to their sluggish second half of the season—demolished the Lakers' chemistry and torpedoed the team's season. Nobody in the Lakers is happy, from owners down to role players. Even on Wednesday night, when
LeBron surpassed Michael Jordan
for most points scored in his career, the response was tepid at best. LeBron was emotional, by himself on the bench while Los Angeles fans politely clapped, watching the team's playoff hopes turn to dust.
Even when LeBron surpassed Michael Jordan for most points scored in his career, the response was tepid at best.

The game is as entertaining as ever. The play is as crisp and high-level as ever. But the players just can't find happiness. Even if the Warriors win in June, the immediate conversation that follows will revolve around Durant's possible departure, before the confetti from the championship parade is even cleaned up.

But there's hope at the end of all of this. The unhappiness will be short-lived … presumably. By July, Kevin Durant, Kyrie Irving and Kawhi Leonard will be able to go the the teams of their respective choices. They can find the places that make them happy. Anthony Davis can officially be traded, most likely to the team he wants. The Warriors will be able to play without the looming will-he/won't-he of a Durant exit. And LeBron will, for better or worse, know what kind of team he'll be playing with to close out his career. Super teams will reshuffle and form, and the NBA will theoretically find an equilibrium of competitive balance in which the title for best team is up for grabs. And Zion is coming.

So yes, the NBA will find its happiness. Things will get back to normal very soon. We just have to power through this fog of misery to get there.

The history-making Nascar star talks to Playboy about what drives him