It's that time again, sports fans! It all comes down to this: Two titans of the game now face their biggest challenge on the grandest stage. One is a highly decorated team that has displayed over a decade of continued dominance, the other a previously downtrodden upstart that suddenly has its sights set on dethroning the kings. Yes, I'm a huge NFL fan, and no, this is not about the Patriots or the Rams. This is all about Marvel vs. DC.

Even if you think my Super Bowl teaser of an opening paragraph was just a trick to get you engaged in my nerd rambling (it was), you must admit there are striking similarities here. The New England Patriots have won the NFL's greatest prize
five times since 2001
, they've now been to the Big Game nine times (cue the
Ferris Bueller
Ed Rooney GIF), and in that span, they've been to the AFC Championship Game 38 times (or maybe it just feels that way).
Meanwhile, Kevin Feige has been the Bill Belichick of the Marvel Cinematic Universe, engineering an unprecedented run of success that has earned a combined $17.5 billion at the worldwide box office. Like the Pats, they've achieved this with a mix of stars (
Chris Evans
would
love
the Tom Brady comparison), uber-talented outcasts (Robert Downey Jr. = Randy Moss) and characters many of us weren't all that familiar with: My brother and I knew who Black Widow and Black Panther were, while the rest of my family thought Iron Man was based on the Black Sabbath song. Did anyone bother to make a scouting report on Julian Edelman or Wes Welker?
Get as specific as you like with the Patriots and their corresponding MCU counterparts—according to my IPA-fueled research, it checks out (
Terrence Howard
's Roady is Ty Law!). But the bottom line is this: We've become so accustomed to MCU films
crushing at the box office
, weaving in multiple characters and delivering quality entertainment, that we can't possibly fathom a scenario that doesn't feature them on top of the comic-book film world. But here comes the DC Extended Universe … or the World of DC … or whatever they're calling it now. Just because we're not sure how to refer to their film landscape doesn't mean it's not a viable contender to dethrone the MCU. Yes, I said it, then typed it—DC is poised to overtake the MCU within five years.
Am I guaranteeing that will happen? To quote Judge Judy: "Ah, na, na-no
no
!" But for the first time since Batman Begun anew in 2006, DC is starting to build some serious momentum. Let's refer to that Nolan trilogy as the Rams of the early 2000s—it was indeed the Greatest Show on Turf. It galvanized a fan base, evolved the sport and ended with some questionable calls (use more Marshall Faulk! Ra's al Ghul had a daughter?). Since then, for every quality move DC has made (
Man of Steel
,
Wonder Woman
), there's been over-calculated missteps that are glaringly obvious swings to compete with the MCU's shared-universe sensibility (
Batman v Superman
!
Suicide Squad
!
Justice League
!). DC had become a house torn against itself; it lacked vision and a sense of how to adjust to a modern climate (hmmm … sounds an awful lot like Jeff Fisher as a head coach).
You're making a big movie? That's great—just keep it to yourself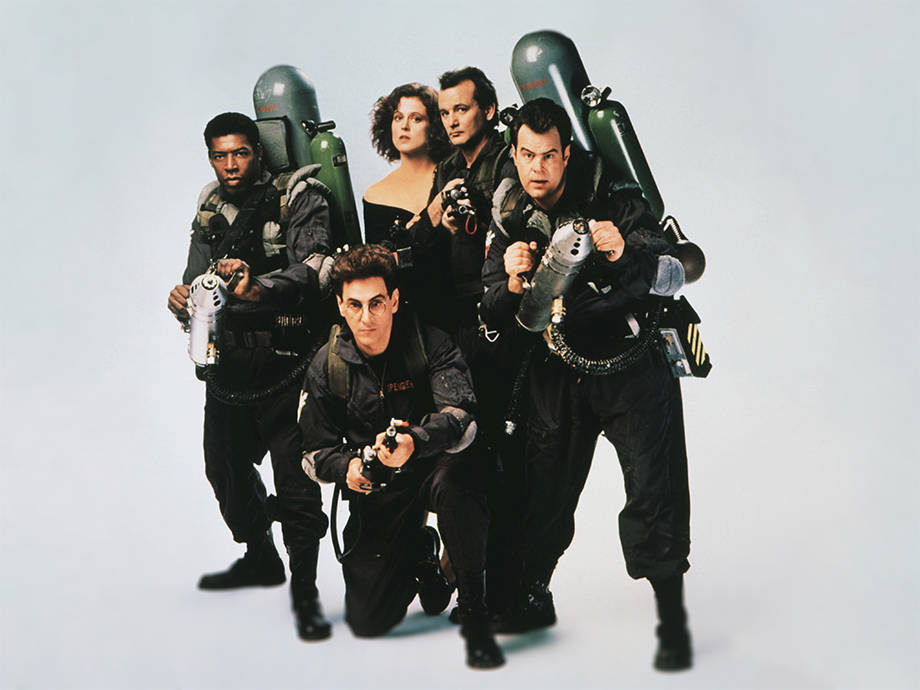 But somehow,
Aquaman
surprised everyone
and churned up over a billion Fillet-O-Fish's worldwide (I checked, they're still $1 at McDonald's) … and this was against stellar
Christmas competition like
Bumblebee
(a Transformers flick) and
Mary Poppins Returns
(she better warn her Disney pals at the MCU). Combine that upset victory with
Wonder Woman
's continued cultural resonance and
Shazam
's glowing trailer reviews (and purposely un-gritty tone), and suddenly DC looks loaded going forward. Sure, the MCU has plenty of ammo this year with
Captain Marvel
,
Avengers: Endgame
and
Spider-Man: Far From Home
. But after this summer, that landscape will be filled with questions.
Who's retiring?
Will Drax be back in
Guardians 3
? Are the
X-Men showing up
?!
The year 2020 could be when we start to see the tide shift, where the upstarts become the favorites and the cracks in the previous regime become notable.
Birds of Prey
kicks off early that year, followed by
Wonder Woman 1984
; the next year is Matt Reeves' untitled Batman film and
The Suicide Squad
, directed by—wait for it—James Gunn! Nothing in sports makes for a better story line than an athlete seeking revenge on a team that did them wrong. I can't speak for Gunn's mindset after his
unceremonious firing due to tweets
from six years ago (which equals five lifetimes in social-media years), but I don't think he'll suffer from a lack of motivation working on this project. DC has also made it clear that they'll trade universe continuity for intriguing story—this stand-alone
The Joker
film set for release this October could be just the palate cleanser our superhero team-up taste buds require.
Once upon a time, Christian Bale was DC's Peyton Manning (George Clooney was Ryan Leaf)—can they strike it rich again?

If I may be permitted to stretch this sports/film comparison out further, Matt Reeves'
The Batman
project feels exactly like the war room on draft day—they have the No. 1 overall pick in selecting who will take over the Caped Crusader role for
Ben Affleck
. And just like evaluating which stud quarterback is right for a franchise, this casting decision could very well determine whether DC will in fact be able to topple the giant MCU in the next decade. Once upon a time, Christian Bale was their Peyton Manning (George Clooney was Ryan Leaf)—can they strike it rich again?
As a movie fan, I'm approaching this battle much like I do any Super Bowl that doesn't involve my beloved Washington Redskins (look for my article that will compare Dan Snyder to Michael Bay). I want to see a well-played game that features the best in the business firing on all cylinders: spectacular plays, dramatic story lines and a bit of trash talk. Whoever loses, we win! So pile your friends on the couch, grab some brews and make your world-famous onion dip: The Big Game is finally here, and it's about to get good.
A candid conversation with Ben Affleck, Hollywood's ultimate comeback kid.