"I said no to the Super Bowl: You need me, I don't need you"—Jay-Z, "Apeshit," 2018. "I'm not a businessman; I'm a business, man"—Jay-Z, "Diamonds From Sierra Leone (Remix)," 2005.

Jay-Z—the world's most successful rapper—and the NFL shocked pretty much everyone on Tuesday by announcing that they would be embarking on a joint venture in which his Roc Nation imprint will become the league's "live music entertainment strategist." In return, Jay will act as an advisor to the NFL's Inspire Change initiative. The deal comes after years of the NFL being at odds with black America ever since
Colin Kaepernick has been essentially blackballed
by the league for his protests during the national anthem over the treatment of black Americans.
The partnership gives the NFL a major endorsement from an iconic figure in the black community. As for Jay-Z, the move complicates the trajectory of his career and the messages he's been espousing over the last few years. It's natural for fans of his recent social-justice efforts, and anyone who has stood in solidarity with black liberation movements, to feel like this partnership is a gut punch. The deal is the latest in a series of business endeavors that have defined Jay-Z's career.
Why do Post Malone and Ariana Grande get classified differently than their black contemporaries?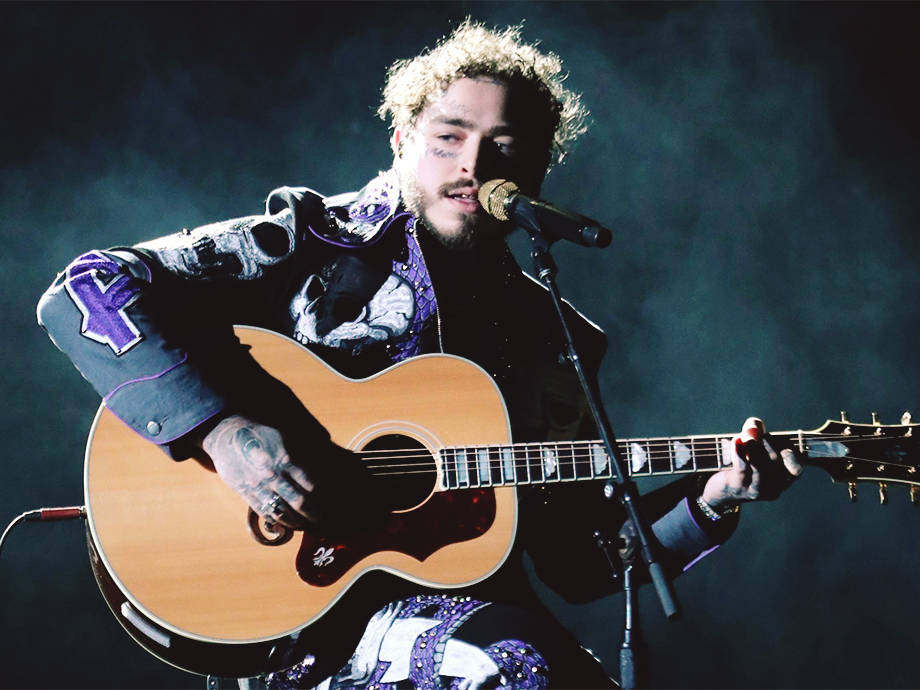 In 2001, Jay-Z released a song called "U Don't Know" on his now-classic album
The Blueprint
. The song is about his aspirations as a cash cow beyond that of hip-hop. "One million, two million, three million, four/In 18 months, 80 million more/Now add that number up with the one I said before/You are now lookin' at one smart black boy." The financial numbers Jay rattled off those 18 years ago felt hyperbolic—more aspirational than inspirational, and part of the standard rap bravado we've come to expect from him and his peers. After all, the $100 million rapper was rather unprecedented at the time. Then a funny thing happened: Jay-Z achieved his financial dreams with flying colors. As of this writing, Jay-Z is damn near a billionaire and a beacon of inspiration for what is possible as a black entertainer and businessman in America.
Jay-Z's capitalism has been the defining characteristic of his career beyond simply being maybe the greatest rapper of all time. He was president of Def Jam Records. He became a minority owner of the Brooklyn Nets. He started his own music-streaming service. He has accumulated massive amounts of money each step of the way and has been admired for such. But as society has shifted—especially
in the Black Lives Matter era
—there's been a demand for Jay to be more than a one-man conglomerate.
On a personal note, I found myself disappointed with Jay-Z's activism as recently as half a decade ago. When he declared that just being in white spaces made his activism complete ("My presence is charity," he said in 2013), I found myself not trusting Jay-Z to act in any meaningful way for black people beyond his own monetary self-interest. And that was hard for me to stomach because I love Jay-Z. Not just as a fan of his work, but as a black man who wants another black man to succeed and see all the potential of his impact come to fruition. But loving Jay-Z means wanting better for and from him. So I was critical when I felt he fell short, opting for the shrewd business move more than the most socially impactful endeavor.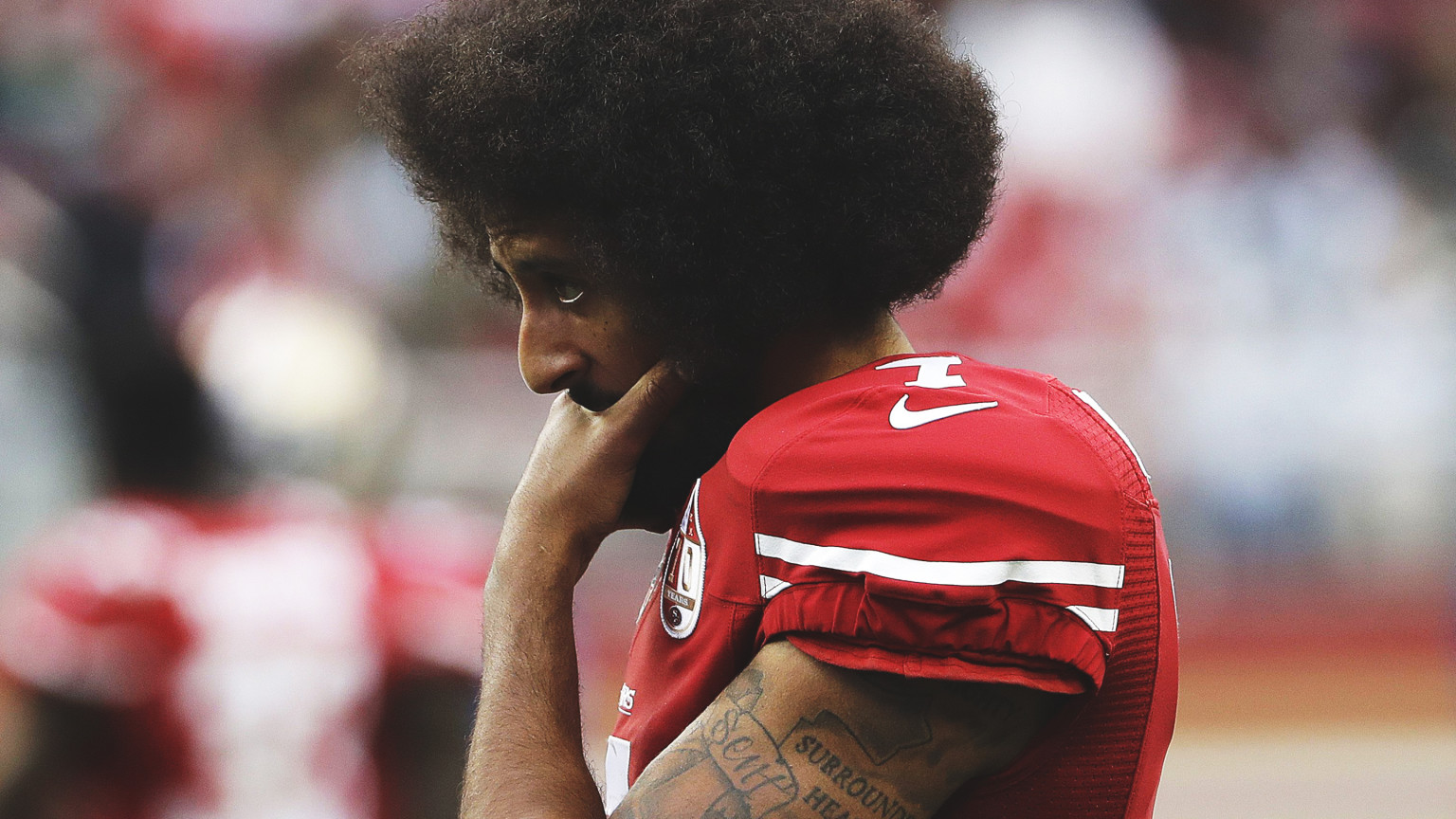 However, in the last few years, Jay-Z has answered the call and seemed wholly invested in trying to enact social change. He and superstar wife Beyoncé reportedly used their resources to bail out anti-racism protesters in Baltimore. Jay has produced documentaries on Kalief Browder, Trayvon Martin and Meek Mill—all revolving around the injustices of the criminal-justice system and the loss of innocent black lives. He participated in a
New York Times
op-ed on the failure of the war on drugs. And Jay has used his legal team to help the likes of
21 Savage, who was arrested by ICE
earlier this year.
Then there was Jay-Z's solidarity with Colin Kaepernick. The MC wore a Kaepernick jersey to perform on
SNL
. He's rapped about not performing at Super Bowl halftime shows, and tried to convince
Travis Scott
not to participate in the show at this year's Super Bowl.
Even the most diehard skeptics of Jay-Z's capitalism—I include myself in that number—had begun to accept him as someone who may not have been as motivated by the monetary bottom line and his previous capitalist dreams. Which is why this union with the NFL is such a surprise.
It's rare that I ever write something with the hope that it ends up being a source of ridicule for me. But I hope that this article leaves egg on my face.

The benefit of the Jay-Z collaboration is clear for the NFL: They get credibility from a major African-American figure, which they desperately needed in the wake of the Kaepernick cloud hovering over them. They gain the appearance of wanting to address social justice. And they get the buzz of having Jay-Z breathe life into their Super Bowl halftime shows. The benefit of this move for Jay-Z and black America is less obvious.
The NFL has shown little interest in actual change or social responsibility to evolve over the past few years—the most prominent example of this is the fact that Colin Kaepernick still hasn't even had a tryout since being exiled from the league three years ago. There's not much indication that working with the NFL will bring about any substantial contributions to the ultimate goal of achieving true equality in this country. Sure, the league might cut a few more checks, as it tends to do; all billion-dollar corporations cut checks to charities and various organizations. Pointing those checks at causes is simply par for the course and doesn't indicate any desire for reckoning, introspection or true change. The the idea of the NFL suddenly becoming a transformative arbiter for social justice in America seems far-fetched at best.
Jay-Z has earned the benefit of the doubt, however. I've racked my brain trying to find the hidden chess move or way that this can continue the work the businessman has put forth in the last half-decade, but I don't know how he or anyone thinks that partnering with the NFL can bring tangible, real-life change. His quotes since the announcement have only augmented my concerns: "I have to believe that even if it's not sincere, we're going to get things done," he
told
the
New York Times
. He also
told
the
Wall Street Journal
that "I can't control—no one can control—the world that we live in currently, and people's choice to vote self-interests." These are both very neutered comments from someone who has seemingly been so invested in challenging established structures and corporate American mainstays. Right now, all evidence points to Jay-Z cashing out, creating a new capitalist opportunity for Jay-Z and Jay-Z alone. (Even if this is a move to become the first black NFL owner, the net benefactor is Jay-Z and the NFL's pockets.)
It's rare that I ever write something with the hope that it ends up being a source of ridicule for me. But I hope that this article becomes one that leaves egg on my face. I hope I'm wrong about Jay-Z and this NFL partnership, and that I look silly for doubting him. But Jay-Z has now been seen shaking hands with Roger Goodell, the NFL commissioner whose tenure has been full of decisions that have only served to worsen the lives of his league's players, most of whom are black. And no matter what happens next, that image will feel like a knife turning in the guts of those of us who have believed in the social-justice advocacy of one Jay-Z.
What we do in the aftermath of mass shootings tells us who we are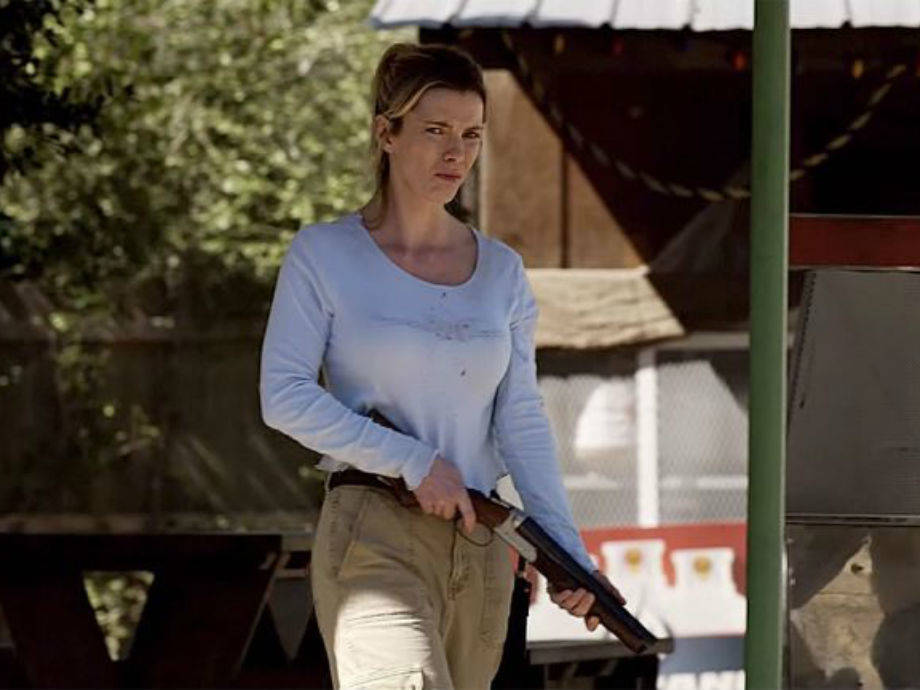 Hip-hop megastars Travis Scott and Nas in conversation: On freedom, rap and relevance