I've never met Tyler Blackburn before—except that I have. Maybe it would be more accurate to say I've met versions of Tyler Blackburn. I've spent time with the actor on multiple occasions while covering his TV series Pretty Little Liars, the soapy teen-centered murder mystery that regularly generated more than a million tweets throughout its seven-season run. Just two weeks ago I reconnected with him in a lush meadow of flowering mustard outside Angeles National Forest, the site of his PLAYBOY photo shoot. But the Tyler Blackburn I'm meeting today at his home in the Atwater Village neighborhood of Los Angeles is in many ways an entirely different man.

When he greets me at the front door, Blackburn is relaxed, barefoot and still wearing what appears to be bed head. His disposition is unmistakably freer—lighter—than it's been during our previous encounters. Perhaps I shouldn't be surprised by this. Six days earlier the 32-year-old actor came out publicly as bisexual in
an online interview with
The Advocate
. The announcement is clearly at the forefront of his mind as we sit down at his dining room table.
Almost immediately he starts to gush about the positive, and at times overwhelming, feedback he has received over the past few days. Within minutes he's in tears. He tries to lighten the mood with a self-effacing quip, but now I'm in tears too. Then he tells me he can't remember my question.
I haven't even asked one yet, I reply.
"It just makes me feel,
Wow
, the world's a little bit safer than I thought it was," Blackburn says.
The most affecting response he's received thus far has been from his father, whom Blackburn didn't meet until he was five years old. Although he avoids offering any more details about that early chapter, he says, "Feeling like I'm a little bit different always made me wonder if he likes me, approves of me, loves me. He called, and it was just every single thing you would want to hear from your dad: 'That was a bold move. I'm so proud of you.' It was wild."
They just said, 'We don't care if you are, but no one can know. You can't walk into these rooms and seem gay.'

Blackburn can't pinpoint the exact moment he knew he was bisexual but says he was curious from the age of 16. It wasn't until two years ago, though, that he decided to approach his publicity team about coming out publicly. At that point,
Pretty Little Liars
had wrapped, and the actor was without a job. So Blackburn and his team agreed they needed to hold off on making an announcement until his career was stable again. The lack of resolution weighed on him.
"A year ago I was in a very bad place," he says, adding that he has struggled with depression and anxiety. "I didn't know what my career was going to be or where it was going. My personal life—my relationship with myself—was in a really bad place."
His casting on the CW's
Roswell, New Mexico
, adapted from the same Melinda Metz book series as the WB's 1999 cult favorite
Roswell,
seems to have come at the right time. Blackburn portrays Alex, a gay Army veteran whose relationship with Michael, a bisexual alien, has attracted legions of "Malex" devotees since the show's January debut.
Roswell, New Mexico
has already been renewed for a second season—a feat for any series in this era of streaming, let alone one involving gay exophilia.
Playing a character whose queerness has been so widely embraced by fans no doubt nudged Blackburn closer to revealing his truth for the first time since becoming an actor 15 years ago. (As he told
The Advocate
, "I'm so tired of caring so much. I just want to…feel okay with experiencing love and experiencing self-love.") Still, he was somewhat reluctant. His hesitation was rooted in the fact that he wouldn't be able to control what came next: the social pressures that often come with being one of the first—in his case, one of the first openly bisexual male actors to lead a prime-time television series.
"If you stand for this thing, and you say it publicly, there's suddenly the expectation of 'Now your job is this,' " he says. "Even if someone's like, 'Now you're going to go be the spokesperson'—well, no. If I don't want to, I don't want to. And that doesn't mean I'm a half-assed queer."
---
Full disclosure: I previously wrote for a
Pretty Little Liars
fan site. In 2012 I published a
listicle
that ranked the show's hottest male characters. Blackburn cracks up when I tell him this and wants to know whether he bested Ian Harding, his former co-star. After I inform him that his character (hacker with a heart of gold Caleb Rivers) finished second behind Harding's (Ezra Fitz, a student-dating teacher) I promise to organize a recount. The always-modest Blackburn concedes that Harding is the rightful winner. (If anyone ever compiles a BuzzFeed article titled "Most Embarrassing Moments for Former Bloggers," I'll be offended if I'm not in the mix.)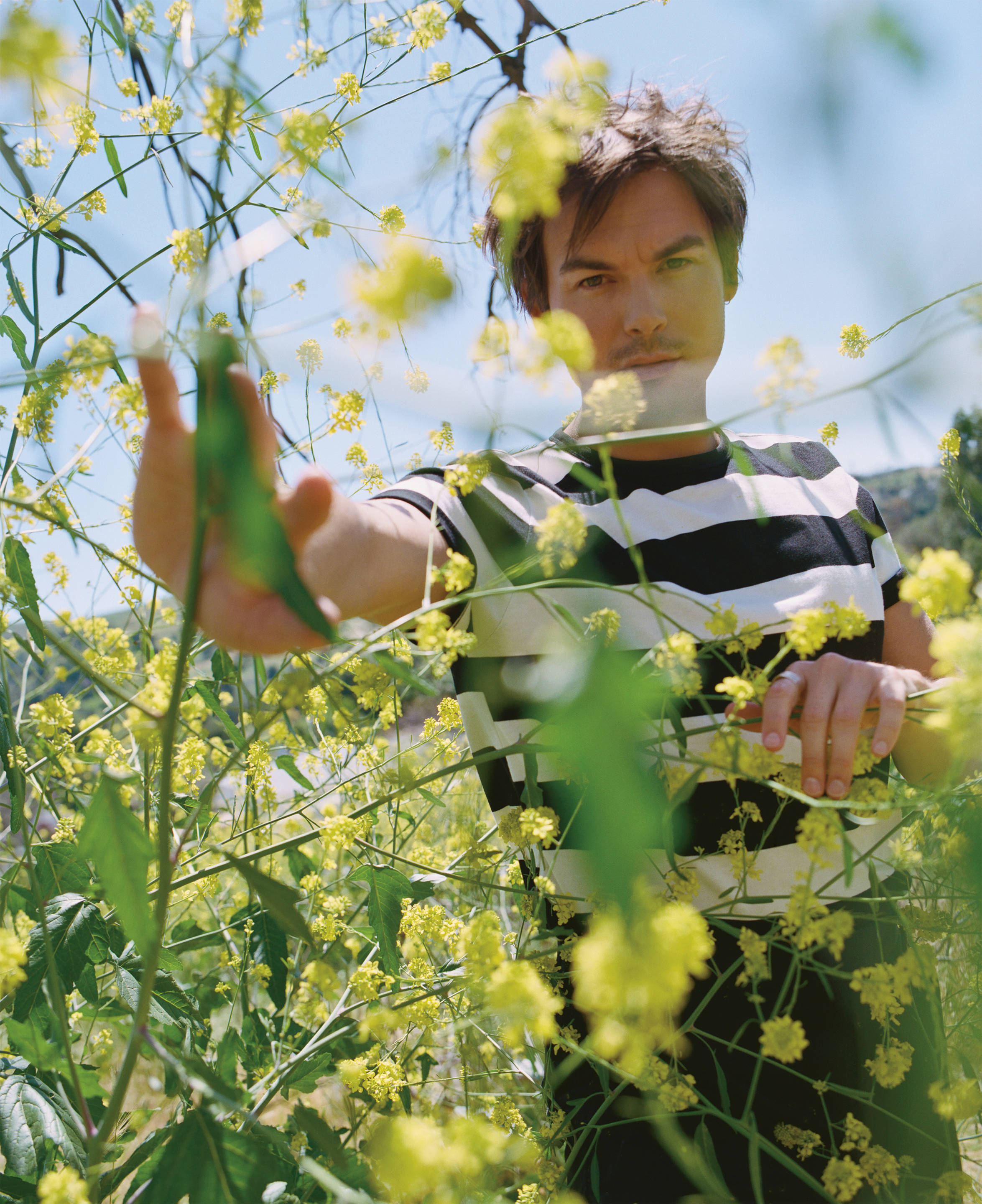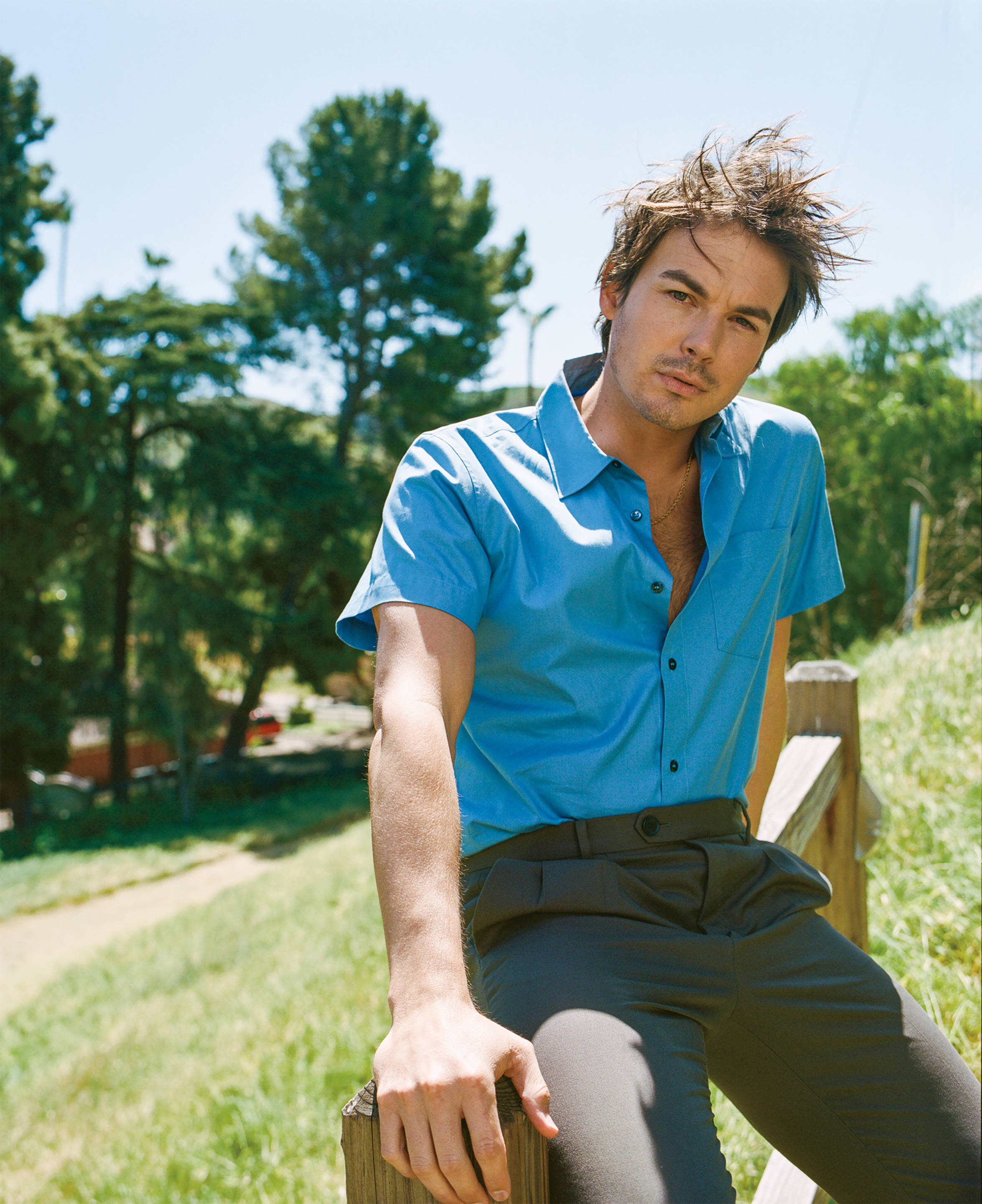 Blackburn makes it clear that he has not always been comfortable with his status as a
teen heartthrob
. Knowing he was queer made it "hard to embrace it and enjoy it." Growing up, he was bullied for being perceived as effeminate and was frequently subjected to slurs and homophobic jokes. He describes himself as a late bloomer who took longer than usual to shed his baby fat. He didn't have many friends, nor did he date much in high school.
A lifelong fan of musical theater and the performing arts, Blackburn signed with a Hollywood management company at the age of 17. His team at the time warned him that projecting femininity would hinder his success. An especially painful moment came after he'd auditioned for a role as a soldier and the producers wrote back that Blackburn had seemed "a little gay."
"Those two managers were so twisted in their advice to me," Blackburn says. "They just said, 'We don't care if you are, but no one can know. You can't walk into these rooms and seem gay. It's not gonna work.' I remember the shame, because I've been dealing with the feeling that I'm not a normal boy for my entire life."
After landing a recurring role on
Days of Our Lives
in 2010, Blackburn scored his big break when he appeared midway through the first season of
Pretty Little Liars.
"I was in Tyler's first scene, so I got to be one of the first to work with him," Shay Mitchell, who starred opposite Blackburn, tells
PLAYBOY
. "Right away, I knew he was special. Since the day I met him, Tyler always struck me as very authentic and very true to himself."
Fans instantly adored his on-screen love affair with Hanna Marin, played by Ashley Benson. The pair became known as "Haleb," and Blackburn went on to win three Teen Choice Awards—surfboard trophies that solidify one's status as a teen idol—in categories including Choice TV: Chemistry.
Once I decided to date men, I was like, Please just let me be gay and be okay with that, because it would be a lot fucking easier. At times, bisexuality feels like a big gray zone.

According to Blackburn, during the show's seven years on the air, he and Benson bonded over their mutual distaste for the tabloid stardom that comes with headlining a TV phenomenon lapped up by teens. Today he fondly reflects on their on-camera chemistry. "It felt good," he says. "It felt real."
Of course, rumors swirled that the pair's romance was actually quite real. "We never officially dated," he tells me. "In navigating our relationship—as co-workers but also as friends—sometimes the lines blurred a little. We had periods when we felt more for each other, but ultimately we're good buds. For the most part, those rumors made us laugh. But then sometimes we'd be like, 'Did someone see us hugging the other night?' She was a huge part of a huge change in my life, so I'll always hold her dear."
Blackburn also shares a unique connection with Mitchell outside their friendship. Similar to what Blackburn is now experiencing with
Roswell
, Mitchell was embraced by the
LGBTQ community
for playing a lesbian character, Emily Fields, whose same-sex romances on
Pretty Little Liars
were among the first on ABC Family (the former name of the Freeform network).
Over the years, Blackburn had come out to select members of the
Pretty Little Liars
cast and crew, including creator I. Marlene King. But as the show approached its swan song, he started to recognize how hiding a part of himself was negatively affecting his life. He entered his first serious
relationship
with a man while filming the show's final season. Not knowing how to tell co-workers—or whether to, say, invite his boyfriend to an afterparty—caused him to "go into a little bit of a shell" on the set.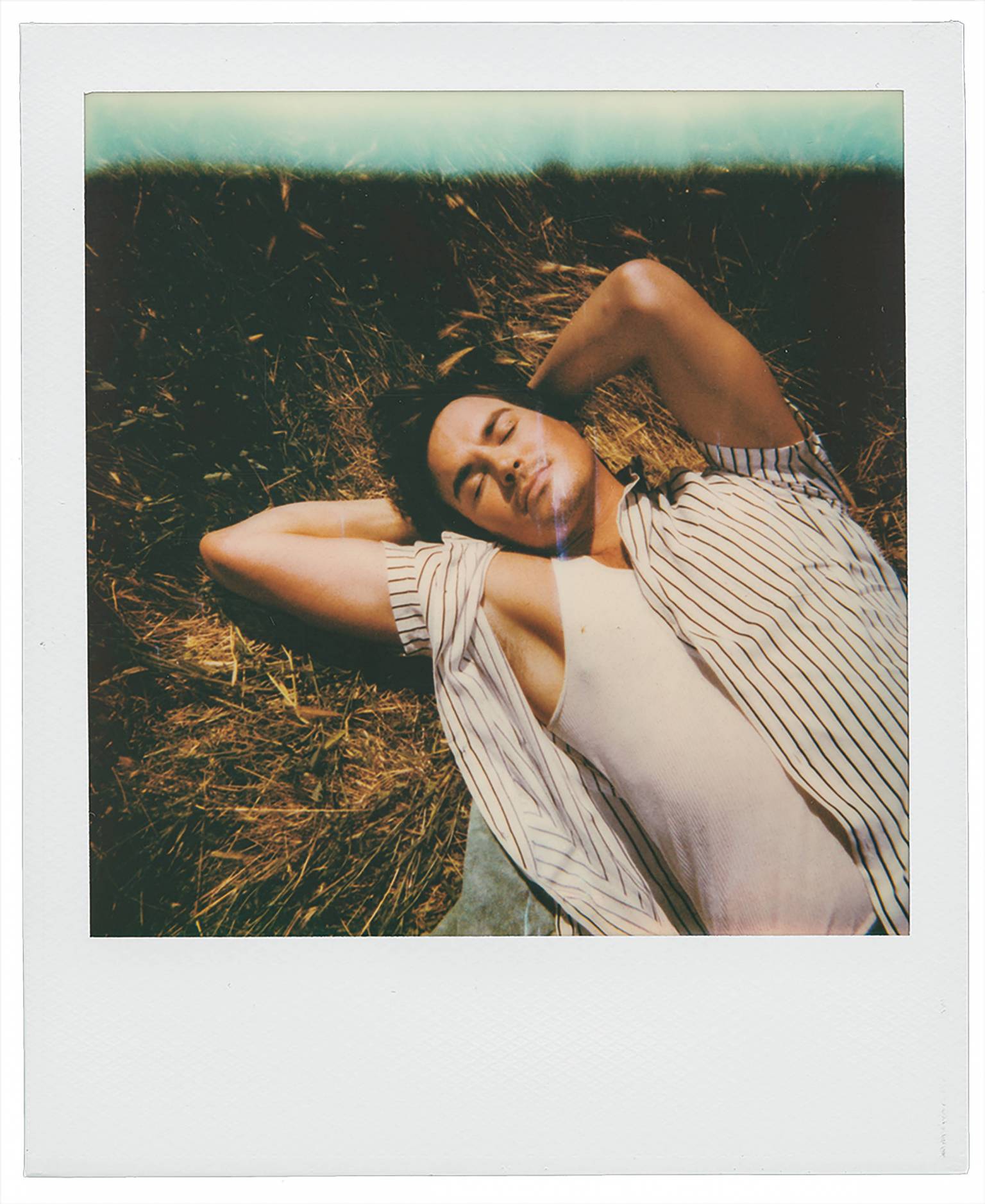 "My boyfriend was hanging out with me at a Pretty Little Liars convention, and some of the fans were like, 'Are you Tyler's brother?' " Blackburn says. "He was very patient, but then afterward he was like, 'That kind of hurt me.' It was a big part of why we didn't work out, just because he was at a different place than I was. Unfortunately, we don't really talk anymore, but if he reads this, I hope he knows that he helped me so much in so many ways." At that, Blackburn tearfully excuses himself and takes a private moment to regain his composure.

"I never remember a time when I didn't enjoy being with him," says Harding, Blackburn's former co-star. He says he saw the actor "start to become the person he is now when we worked together" but believes Blackburn needed to first come to terms with the idea that he could become "the face" of bisexuality. "Tyler's discovering a way to bring real meaning with his presence in the world," Harding says, "as an actor and as a whole human."
---

Once the teenage Blackburn realized he was attracted to guys, he began "experimenting" with men while taking care not to become too emotionally attached. "I just didn't feel I had the inner strength or the certainty that it was okay," he says. It wasn't until a decade later, at the age of 26, that he began to "actively embrace my bisexuality and start dating men, or at least open myself up to the idea." He says he's been in love with two women and had great relationships with both, but he "just knew that wasn't the whole story."
It's not just a body. The more I've realized that, the more able I am to be settled in my sexuality.

He was able to enjoy being single in his 20s in part because he wasn't confident enough in his identity to commit to any one person in a relationship. "I had to really be patient with myself—and more so with men," he says. "Certain things are much easier with women, just anatomically, and there's a freedom in that." He came out of that period with an appreciation for romance and intimacy. Sex without an emotional component, he discovered, didn't have much appeal.
"As I got older, I realized good sex is when you really have something between the two of you," says Blackburn, who's now dating an "amazing" guy. "It's not just a body. The more I've realized that, the more able I am to be settled in my sexuality. I'm freer in my sexuality now. I'm very sexual; it's a beautiful aspect of life."
Blackburn has, however, felt resistance from the LGBTQ community, particularly when bisexual women have questioned his orientation. "Once I decided to date men, I was like, Please just let me be gay and be okay with that, because it would be a lot fucking easier. At times, bisexuality feels like a big gray zone," he says. (For example, Blackburn knows his sexuality may complicate how he becomes a father.) "I've had to check myself and say, I know how I felt when I was in love with women and when I slept with women. That was true and real. Don't discredit that, because you're feeding into what other people think about bisexuality."
He clearly isn't the first rising star who's had to deal with outside opinions of how to handle his Hollywood coming-out.
I spoke to Brianna Hildebrand
just before the release of 2018's smash hit
Deadpool 2
, and she explained that she had previously met with publicists who had offered to keep her sexuality under wraps, even though the actress herself had never suggested this. Meanwhile, ahead of the launch of last fall's
Fantastic Beasts
sequel,
Ezra Miller told me
that he's "been in audition situations where sexuality was totally being leveraged."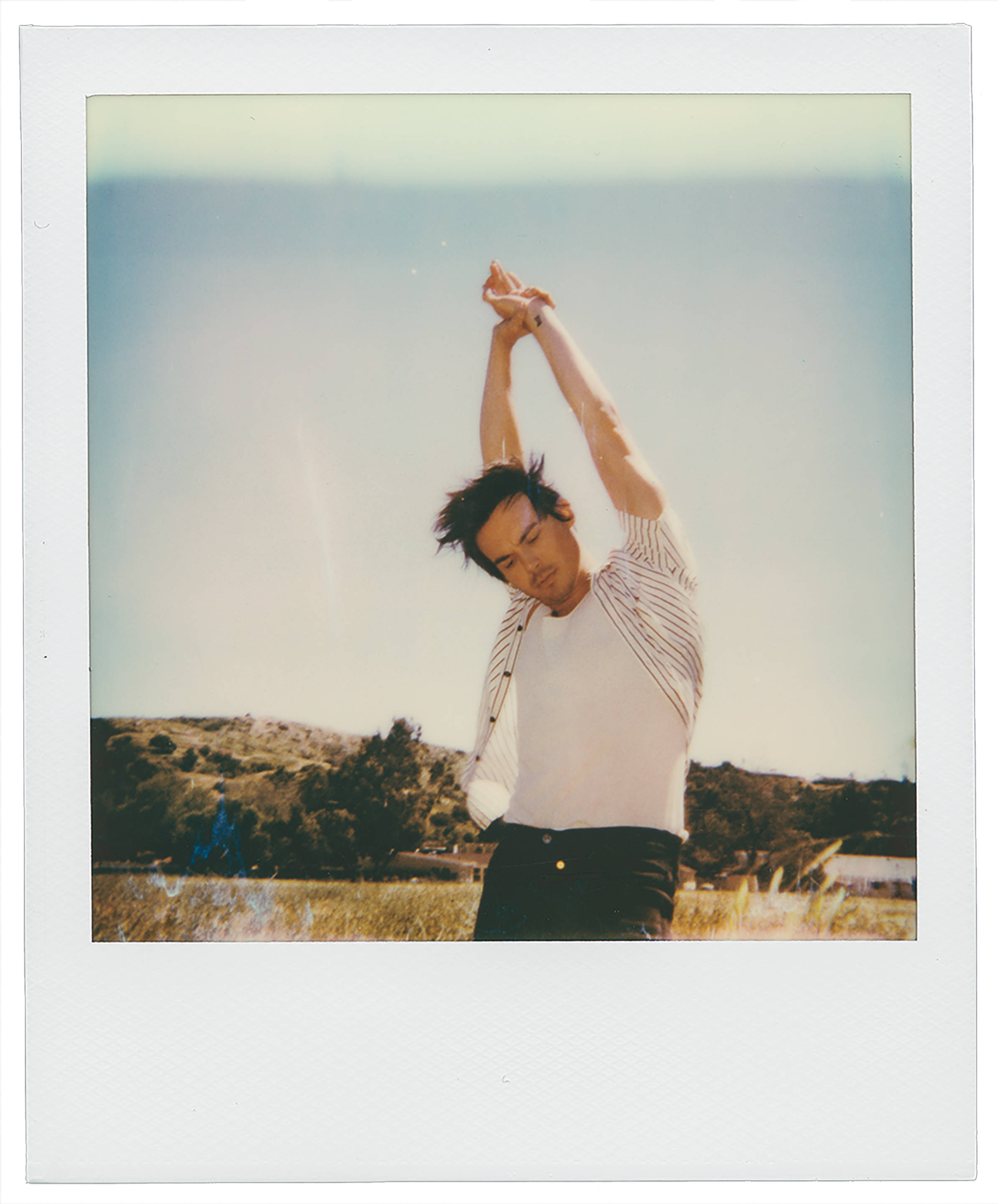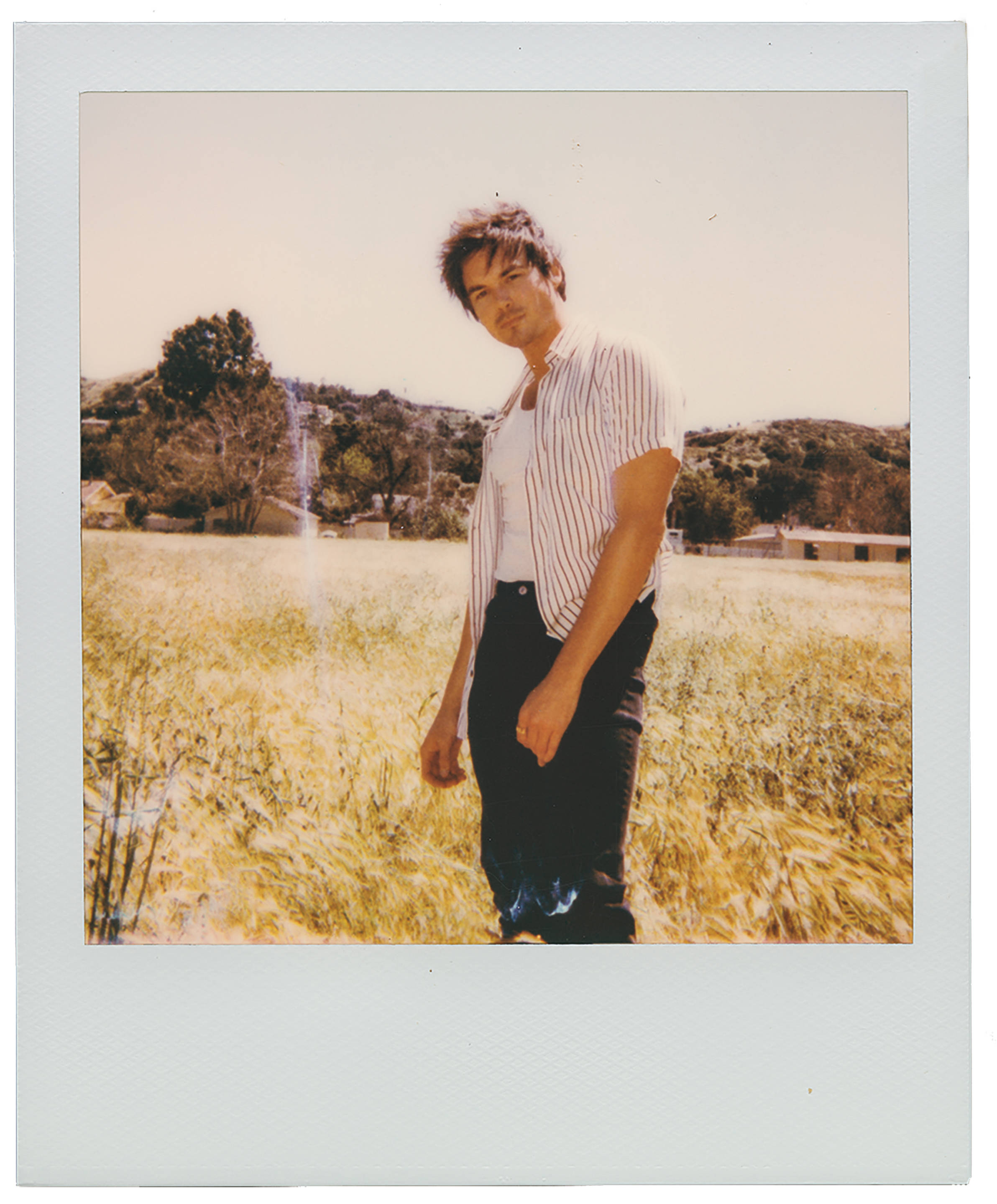 Fortunately for Blackburn, his recent experiences with colleagues have largely been supportive ones. He came out to
Roswell, New Mexico
showrunner Carina Adly Mackenzie when he first arrived in N.M. to shoot the pilot but after he had earned the role of Alex, which for him was the ideal sequence. "I think he takes the responsibility of being queer in the public eye very seriously, and waiting to come out was just about waiting until he was ready to share a private matter—not about being dishonest to his fans," Mackenzie tells
PLAYBOY
. "I have always known how important Alex is to Tyler, and I know that Tyler trusts me to do right by him, ultimately, and that's really special."
Blackburn finds it funny that he's known for young-skewing TV shows; the question is, What might define him next? He's grateful for his career, but he grew up wanting to make edgy dramas like the young Leonardo DiCaprio. He also cites an admiration for Miller, the queer actor who plays
the Flash
. "I most definitely want to be a fucking superhero one day," Blackburn says a bit wistfully.
His path to cape wearing does look more tenable. The day before his
Advocate
interview was posted, he booked a lead role in a fact-based disaster-survival film opposite Josh Duhamel. Blackburn jokes that his movie career was previously nonexistent, though his résumé features such thoughtful indie fare as 2017's vignette-driven
Hello Again
. There, he plays a love interest to T.R. Knight, who tells
PLAYBOY
that Blackburn "embraces the challenge to stretch and not choose the easy path."
For now, Blackburn's path appears to be just where he needs it to be. "I may never want to be a spokesperson in a huge way, but honestly, being truthful and authentic sets a great example," he says. "To continue on a path of fulfillment and happiness is going to make people feel like they too can have that and it doesn't need to be some spectacle." As it turns out, he may already be a superhero.
---
RELATED CONTENT
Playboy is committing to end conversion therapy across the United States. To that end, we've launched the PRIDE IS GOOD campaign in support of The Trevor Project's 50 Bills 50 States initiative. Fifty years after the Stonewall riots launched the LGBTQ rights movement, we're calling on all to be inspired, to wear one's pride and to fight back against conversion therapy and its ideology of shame. Read more at PrideIsGood.com.