Mid-meal, Nilüfer Yanya lifts up her sheer crop top, revealing a small tattoo on her ribs. In April, the vocalist-songwriter-guitarist had just broken up with her boyfriend and wanted to take advantage of a rare two days off in Paris during a European tour with a permanent alteration. After befriending a French tattoo artist on Instagram, Yanya, 24, paid him a house visit—which required an Uber ride outside of city confines to the second floor of large apartment project nearly indistinguishable by darkness and scaffolding. As she walked to the end of the hall, approaching the flat without so much as another soul around (save for her bandmate), she wondered if this was, perhaps, a bad idea to enter the home of a stranger where, at the very least, she knew there would be needles involved.


Much to Yanya's relief, the man was not a murderer. His apartment was tidy and comforting. On her skin, right over her left rib cage in boyish scrawl, "Miss Universe," the title of
her debut album
, was poked into her in perpetuity.

The London-based musician lowers her shirt and returns to her eggplant—or aubergine as those from her side of the Atlantic refer to the fruit. It's late July and Yanya is in the early days of a North American tour. Her soulful croon and singular guitar work striking a distinct balance between punk, pop, and jazz is taking her to Newport Folk Festival, Chicago, Toronto, and presently, a Chinese restaurant in a strip mall in Cherry Hill, a southern New Jersey town about 30 minutes outside of Philadelphia.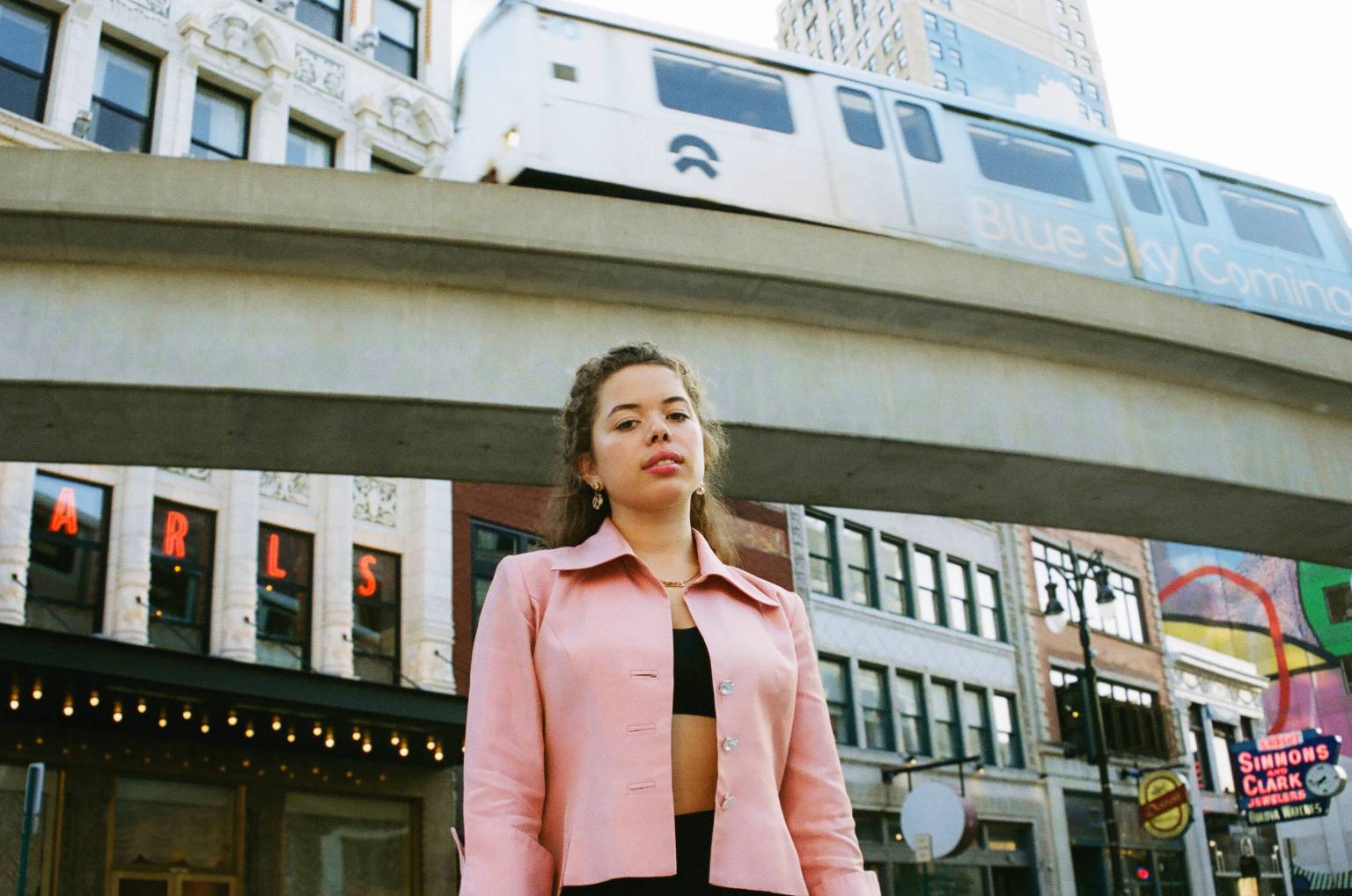 A city girl born and bred, Yanya is unaccustomed to the sprawl of American suburbia. "It's like a weird LA," she says, pointing out the fast food joints and chain-brand pharmacies lining the stretch of cheerless highway between her hotel and the restaurant. While she's just released her debut full-length,
Miss Universe
, in late March—an expansive collection of cool-girl laid back jams, sparse emotional harbingers, and borderline club bangers—this is hardly Yanya's first trek through the States. She had an impressive run of shows at South by Southwest in Austin in 2018, then, a few months later, she performed at the music festival meets summer camp for creatives, Experience Form in Arcosanti, Arizona. This winter, she supported Sharon Van Etten in the weeks leading up to
Miss Universe
's release.
Her rise, both at home and abroad, plays like a plot to a film, where the introspective creative overcomes the odds within herself to achieve stardom.Until her rigorous touring schedule of late, Yanya's existence was largely
confined to London
. Prior to moving into her own flat just over a year ago, Yanya shared a bedroom with her three siblings in her childhood home. The tight-knit group were shepherded into creative endeavors, thanks to Yanya's textile artist mother and jack-of-all-trades creator father. "I never really thought about doing anything not creative," she says. "I always thought I was going to be a painter. At one point I really wanted to do fashion."

Yanya was introduced to music at a young age, first learning piano when she was age six, building a strong foundation in theory. "I knew I wanted to do guitar, but I wouldn't have bothered sitting down and learning how to read music [had it not been for piano]," she says. All the while, Yanya began writing songs in her head, internally penning riffy guitar tunes at 10 years old, not having the tools to bring the compositions to life because she was too shy to ask her parents for guitar lessons.
I never really thought about doing anything not creative

Luckily, her school had an impressive government-funded music program with private-school level instructors. It was then, at age 12, where Yanya learned guitar thanks to the teachings of Mercury Prize-nominated vocalist and guitarist Dave Okumu. Her classmates were the musicians who would eventually fill out her backing band. Yanya began performing her own material live when she was 18, all the while working in a high-end dress shop in London where gowns were packed into cardboard boxes and stacked four floors high. "It was kind of like a Wes Anderson meets a Tim Burton film," she says. "And I was the main character!" The schedule was flexible, however, allowing her to play gigs at night.
In 2016, Yanya began releasing a spate of EPs. First was
Small Crimes
, then
Plant Feed
the year following, and 2018's
Do You Like Pain?
highlighted by chameleonic track "Thanks 4 Nothing," which opens with elevator music-like chill and erupts into a heavy chord progression under Yanya's lilting vocals: "'Cause I don't want to make things better / Thanks for nothing lasts forever."There were also the reviews. Songs "Golden Cage," Baby Luv" and "Thanks 4 Nothing" received best new music distinctions at
Pitchfork
;
NME
dubbed her one of Britain's best young talents;
Consequence of Sound
lauded her festival performance at
Iceland Airwaves
. But with success arose the daunting task of writing an entire album. Everything until this point—writing, performing—had come naturally to Yanya. Now, she was constantly on the road and was having difficulty producing new material because, well, she wasn't actually living enough to conjure an emotional journey. "When you're traveling a lot, I get very bored and the over stimulation creates, in a way, non-stimulant sensation," she says. "You run out of ideas and you don't feel inspired as much, which is strange because you think seeing lots of different places you'd be more inspired. Often, that's not the case. You're like, 'Oh, I just want to go home.' You're not living your normal life. And you're not thinking about things in a normal way. You're just coping—not that anything bad happens, but your mind's working a lot more than you think."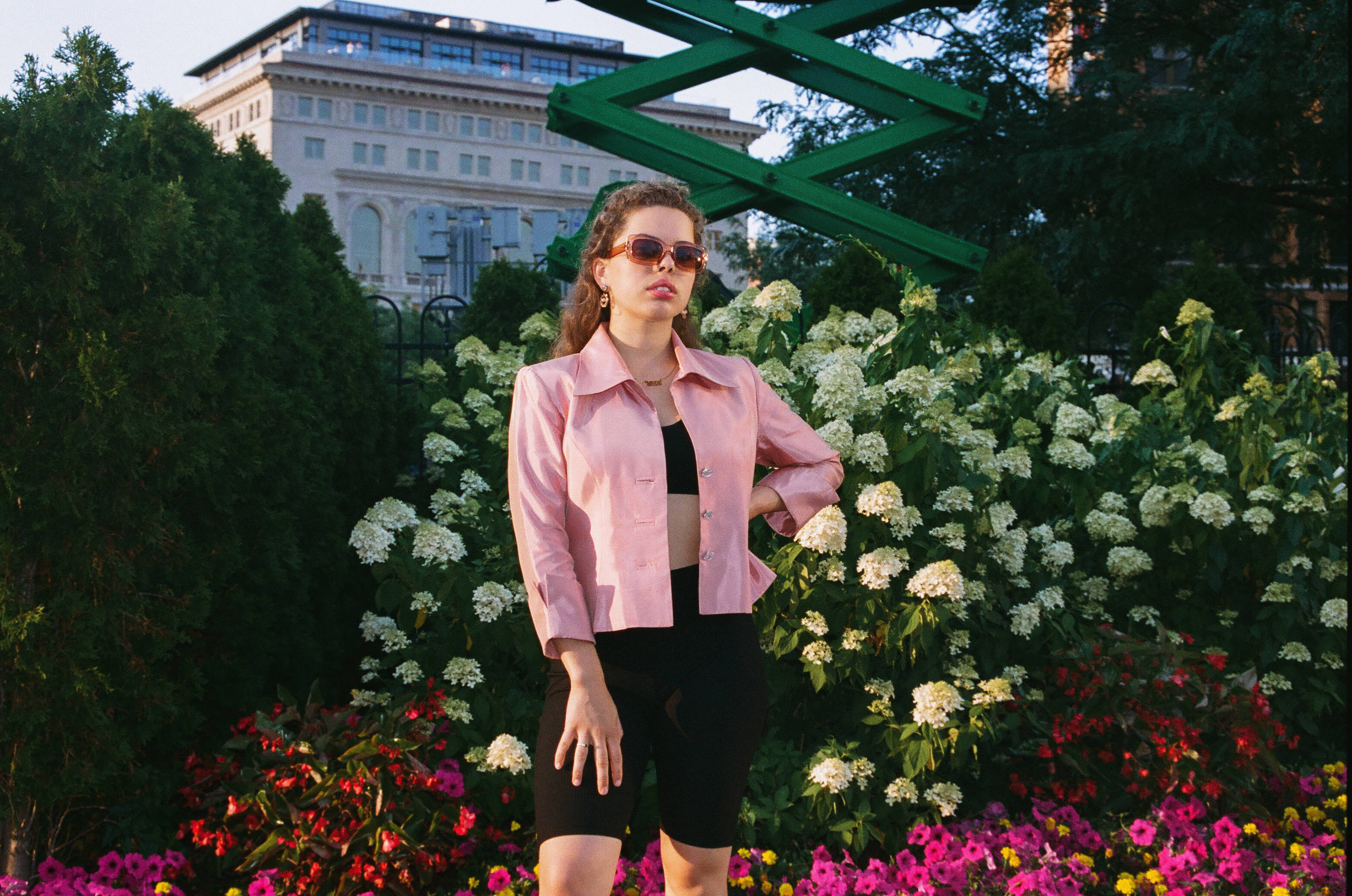 In the past, Yanya brought nearly completed songs to producers and engineers when it came time to record. On
Miss Universe
, songs were borne out of writing sessions with producers like John Congleton, Oli Barton-Wood, Will Archer, and M.T. Hadley. As a result, the compilation plays as a sonic tapestry, evoking paranoid pop grunge on "In Your Head," dreamy synth soul on "Safety Net," and introspective singer-songwriter vulnerability on "Heavyweight Champion Of The Year." Her voice wears the same worn wisdom as the late, iconic Amy Winehouse. If Yanya had critics, they were overshadowed by a choir of flattery.

The music is so assured, it's surprising Yanya is not. Truthfully, Miss Universe is not the record she imagined she'd make. She would have liked her longtime collaborators and band members Jazzi Bobbi and Luke Bower to have produced more than one track, "Heavyweight Champion Of The Year," but Yanya's intense touring schedule had created time constraints. She wished she hadn't succumbed to the self-imposed pressure induced by deadlines. Though the record was received well, she chalks up any praise to reviewers simply "being nice."But if Yanya were actually satisfied, earnestly believed she'd created the best art she could ever muster, "it'd be kind of worrying right?" she wonders. Instead, the invisible goalpost keeps moving toward an intangible ideal—it must— and the need for validation grows. "You don't realize how much you rely on the response to make you feel like you've done something good."While the touring is exhausting, travel helps to open her up to life beyond London—for so long, the only life she'd ever known. After a whirlwind few days in New York, Washington D.C., and New Jersey, she's now onto Connecticut. Yanya still isn't used to the fact that all of this is in her job description. All that matters, though, is writing resonant songs, forever a work in progress. "In my head, I was always like, 'Okay, I'm getting better at this,'" Yanya says. "But now I don't know if I'm getting better or I'm just slowing down, or just getting worse, or what I'm doing."