For British-Pakistani prizefighter Amir Khan, no opponent will ever rival the discrimination he's faced in simply getting to a fighting venue. "It's a shame that when we travel, people always think, Oh, you're a Muslim, you're a terrorist, you're bad, you're this, you're that," Khan tells Playboy, emphasizing that "it's a small, minute percentage that's spoiling it for us all."

The 32-year-old Khan is in New York and set to challenge one of boxing's pound-for-pound kings—regardless of weight class—Terence Crawford for his WBO Welterweight title Saturday night inside Madison Square Garden. It's Wednesday afternoon, and one of Britain's youngest-ever champions is sitting comfortably in an aisle seat in section 118 of the world's most famous arena, walled off by six handlers, each one doubling as security detail on high alert.
Khan is wearing a jet-black suit over a canary yellow mock turtleneck. The suit matches his closely cropped black hair and beard, strongly complementing his dark eyes. Having just spent nearly an hour on a dais alongside his trainer, Virgil Hunter; Top Rank's founder and Hall of Fame
boxing promoter Bob Arum
; and Crawford and his trainer Brian McIntyre, selling intrigue and promises to legions of fans, Khan reveals to
Playboy
a struggle in his life far bigger than boxing.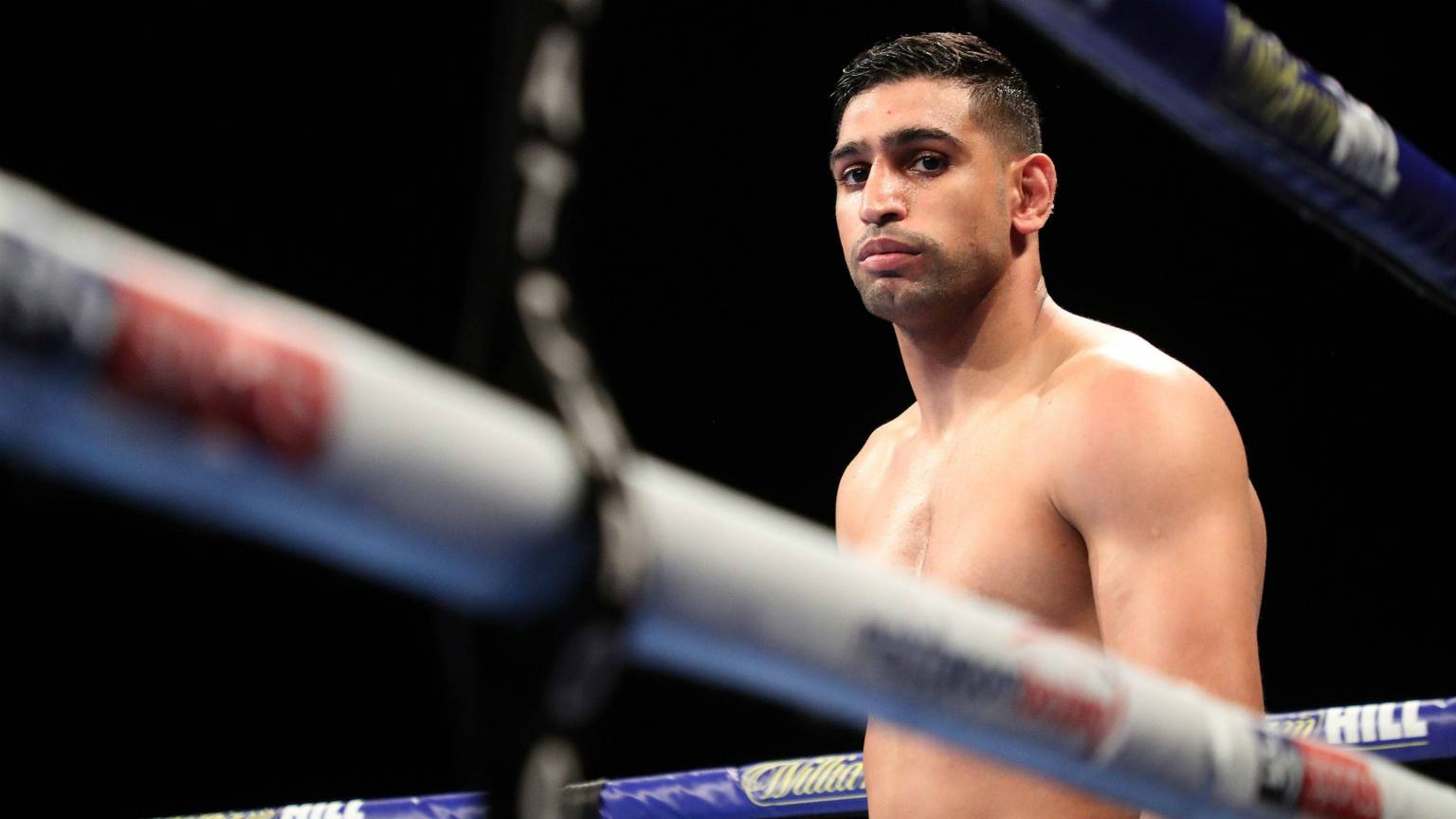 "My biggest fight has been outside of the ring, and I've dealt with it well. In the ring is second nature for me," Khan says with a confirming and penetrating stare. He's looking out onto the Garden floor, which has yet to be outfitted with the boxing ring that he'll fight in, as workers methodically ready the arena.

When Khan says "outside of the ring," he's not talking about the surgery that he had on his broken right hand immediately following the devastating knockout loss he suffered to Canelo Alvarez in May 2016. Nor is he talking about the marital rockiness that he and wife Faryal Makhdoom have weathered, which featured a contentious 2017 Twitter feud between them during his nearly two-year layoff from boxing.

No, Khan's "fight" outside of the ring is about the prejudice he's received for being Muslim. "With all that we've gone through—terrorism and being pointed to as terrorists—it's not us!" he exclaims. "Look at all the good that Muslim people are doing all around the world. Why can't people follow their footsteps?"

I just prove them wrong with the good things I do in life. It makes me do more good things because I want to put a good name out there for Muslims.

Khan identifies as British-Pakistani because, as he says, Britain gave him everything and put him on the map, but his parents are Pakistani, so he wants to respect that as well. As Khan's professional boxing career began in 2005, so did the rise of ISIS, which traces back to 2004, and he recalls how his frustrations would easily boil over, especially given his fighting schedule all over the world. "I'm coming to the United States, I'm employing so many people, I'm helping people make good money, and at the same time I'm getting in trouble, getting pulled over to the side for hours after a long journey. And I'm doing positive things, giving America a good name, as well as myself and all Muslims," says Khan.
Like his heralded hand speed, Khan speaks quickly, efficiently and with conviction. His focus, which has often been questioned when he's in the ring, is unwavering in this conversation, as hordes of media try to breach Khan's wall of security and are turned away. In 2009, the proud Bolton, U.K.-born athlete publicly suggested that things would be different had he been white. He clarifies to
Playboy
, "This was a long time ago, and you know, I don't think so [now]. I think I've been treated well."
Helping shape this realization was a 2015 interaction he
had with Hillary Clinton
, which brings a smile to his face as he recounts it. "I was quite lucky, I met Hilary Clinton [four years ago] in Washington at an event," he recalls. "I told [Hillary] the situation I was going through and how I always get problems at the airport and stuff, and she said to me, 'I'll make sure this problem is gone,' and it went. It did."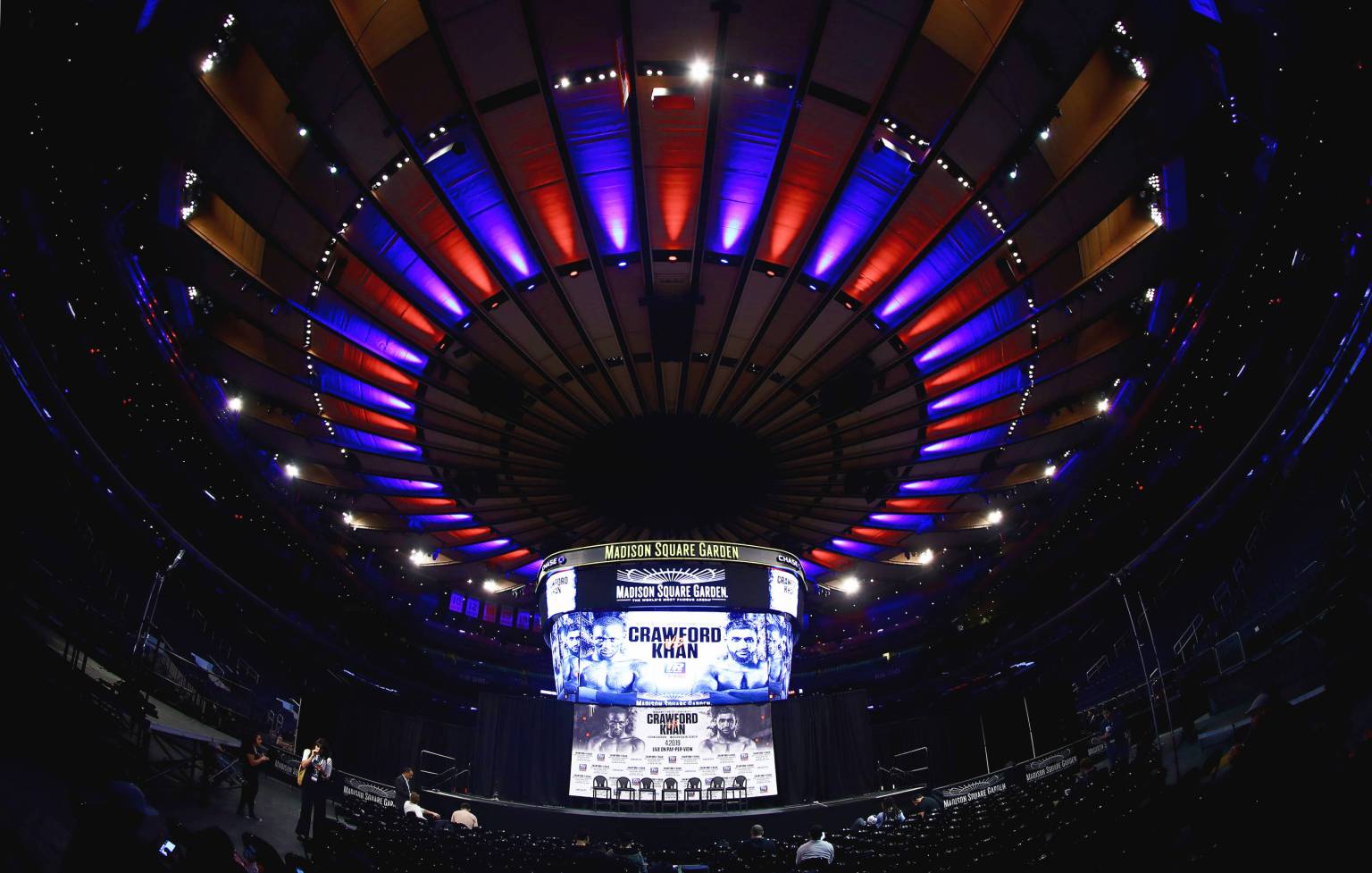 Still, as he points out that "it never goes away," Khan has not let discrimination mold him, something he attributes to a much higher power. "I just keep my feet on the ground, and I never let it get to me, and I just prove them wrong with the good things I do in life. It makes me do more good things because I want to put a good name out there for Muslims."

And as one of the biggest British-Pakistani names in the world, Khan has leveraged his celebrity to focus his charitable efforts on the youth and less-fortunate, endearing himself as a role model to millions. "My religion has taught me to be like this," he explains. "Being a Muslim teaches you to be respectful, be humble and even when people talk bad about you, just take it with a smile."

And if religion has taught him those invaluable traits, then boxing has certainly helped provide purpose for Khan, who was potentially at risk of heading down a destructive path in his younger years. "I got into boxing when I was 8," he recalls. "I was very hyperactive, full of energy, used to always fight in school, so my dad took me to a boxing club to divert the energy into something positive, and since then I've never looked back."

He adds about the sport: "Changed my life, man." His 33 wins—22 by way of knockout—and four losses are a testament to that. As Khan looks to secure his 34th victory and perhaps his last, a vulnerability of his, according to CompuBox, the official punch stat tracker for boxing, is that opponents have landed 36.6 percent off their power punches, making him susceptible to a knockout.

But because of what he's endured and experienced in and out of the ring, Khan is unafraid of Crawford, or what any numbers say he can or can't do. "I'm just going to take it as it comes, enjoy every minute of it," Khan says, gazing out at what will be his world stage on Saturday night.

The actress tells Playboy about the audition that changed her life—and how she changes other lives