Let film lovers and critics fresh from 12 days of movie-worship at the 72nd Cannes Film Festival debate such weighty topics as whether Quentin Tarantino's Once Upon a Time in Hollywood hit the mark or just missed it. Or whether Korean director Bong Joon-ho deserved the top prize for his seventh movie, Parasite. Or whether Terrence Malick's well-received WWII drama A Hidden Life is his best film of the decade. Or whether director Robert Egger's rapturously praised horror-fantasy psychodrama The Lighthouse is even better than his earlier The Witch. Regardless, 2019 has already brought cinephiles a bumper crop of worthies. Here are the best we've seen to date.

Amazing Grace
In January of 1972, Aretha Franklin recorded her Amazing Grace gospel album over two days, backed by the Southern California Community Choir and led by Rev. James Cleveland at New Temple Missionary Baptist Church in Los Angeles. Sidney Pollack filmed it and, for all sorts of reasons—Franklin didn't want it released, Pollack made some technical gaffes that made it almost possible to synch the sound with the image—it's really never been seen until now. It's a thing of beauty and wonder. An incandescent talent singing at the very height of her miraculous powers in a no-frills documentary that ranks right up there with The Last Waltz and Stop Making Sense. Soul-stirring and absolutely unmissable.

Ash Is Purest White
Writer-director Jia Zhangke, an auteur in the purest sense, spins an epic tale of disparate characters trying to find a place in a China undergoing breakneck modernization and change—no matter what kinds of displacement and damage those changes bring. The focus is the aftermath of the release from jail of the girlfriend (Zhao Tao) of a gangster (Liao Fan) for whom she used a gun to protect him in a skirmish from rival gangs. After five years in prison, she finds that the only way to survive in this new world—let alone the fall of her boyfriend and the Three Gorges project that has utterly transformed the Yangtze river—is to become a quiet, coiled cobra. Gorgeous to look at and spectacularly well-acted.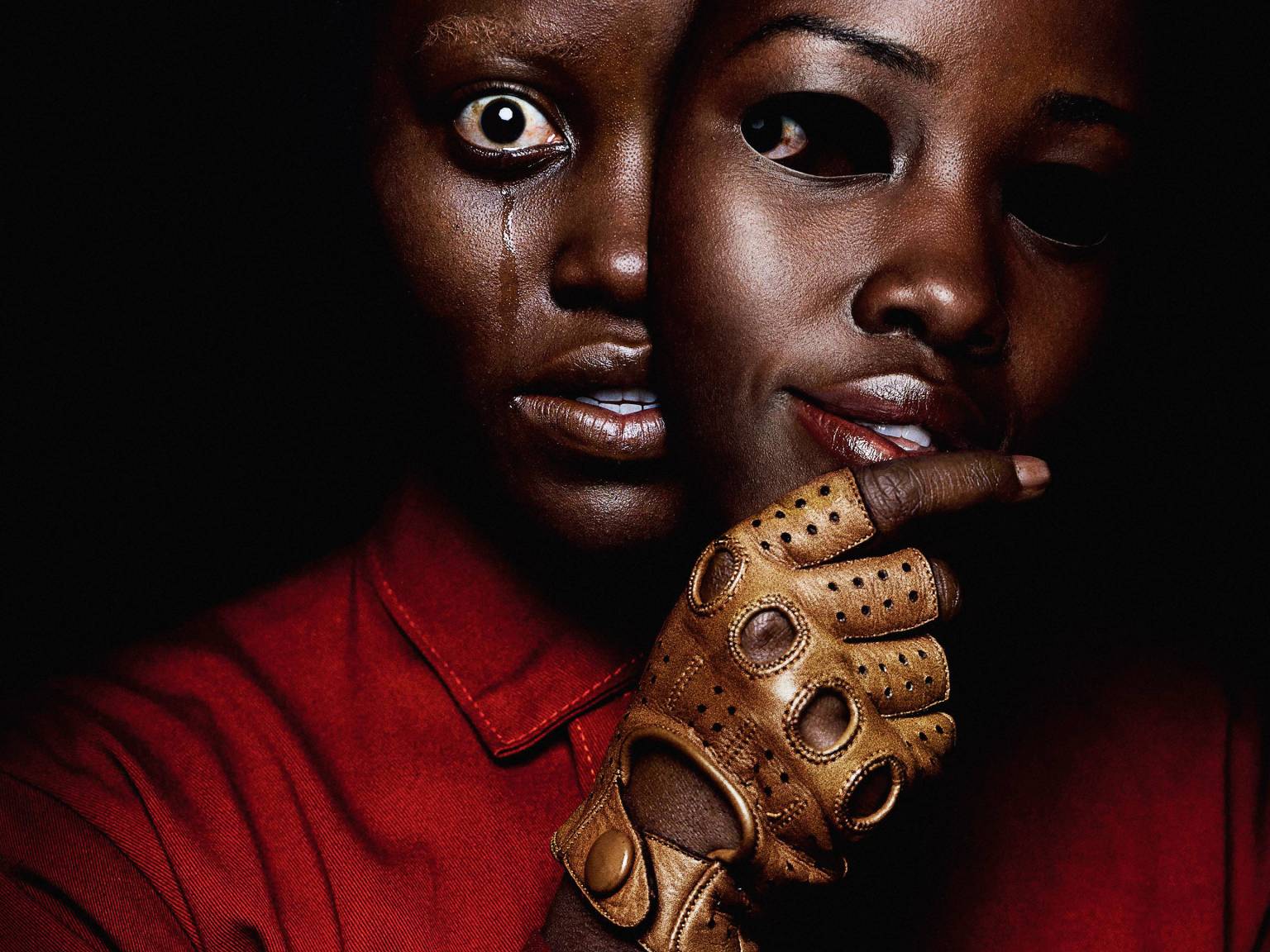 Avengers: Endgame
The very model of a modern major franchise, Marvel polished off their decade-plus run of Avengers movies with class, know-how, showmanship, respect, humor and heart. Teeming with fantastic performances from Robert Downey Jr., Chris Evans, Mark Ruffalo, Scarlett Johansson and Chris Hemsworth as they band together against a villain capable of cutting in half the world's population merely by snapping his fingers, this is a superhero epic worthy of the name. Cheer, laugh, cry and then, miss the hell out of characters we've grown to love.
Booksmart
For anyone who leaned too hard into academic success in high school at the expense of carousing, partying, being cool and rocking out, the hilarious, joyously filthy
Booksmart
cuts deep. Beanie Feldstein and Kaitlyn Dever are fantastic as two super-studious, high-achieving, socially conscious best friends who find out just before graduation that all their high school peers—the dumbbell stoner; the friendly, slightly dim jock; the pretty girl accused of being the town pump—have either scored top college acceptances or sweet, highly paid jobs. Their solution? To cram into one night all the partying, tripping and hedonism they've missed in the past four years. Think of Olivia Wilde's bright, promising movie-directing debut as what might have happened if a John Hughes had directed
Superbad
. One of the year's biggest, most wickedly funny and smartest surprises.
Diane
There's not a better movie in theaters than this sometimes-surreal, surprising, marvelously wise and humane one directed by Kent Jones, maker of documentaries about Alfred Hitchcock and Elia Kazan, and now moving confidently into narrative features. Mary Kay Place gives the performance of a lifetime as a selfless, enabling Mass. mom and retiree who spends most of her time driving long, wintry distances to help friends and family. She brings a casserole and visits the hospital room of a beloved cousin losing a long battle with cancer. She volunteers at a soup kitchen. She suffers the agonies and suppressed rage of being unable to stop her grown, coddled son (Jake Lacy) from his long, slow suicide from opioid addiction. Life goes on. It's a struggle, things fall apart, you age and die. Somehow the bristly, knowing Diane makes the inevitable bearable.
For anyone still feeling compelled to make Twilight jokes about Robert Pattinson, now you're just being silly.

High Flying Bird
Shot by the ever-inventive director Steven Soderbergh on a modified iPhone and simultaneously released to theaters and on Netflix, this is a whip-smart "inside the business and politics of basketball" drama scripted by Oscar-winning
Moonlight
cowriter Tarell Alvin McRaney.
Andre Holland is wonderful
as Ray Burk, the savvy, cynical, seasoned Manhattan sports agent and master negotiator trying to outfox the big boys while protecting his valuable rookie client (Melvin Gregg), the NBA's No. 1 draft pick, pursued by the New York Knicks just before the start of the long 2011 NBA lockout. Burk knows that the athletes are strapped for cash, so he comes up with a plan to make an end-run around the owners. It's all about the exploitation of race and class, and it's terrific, truth-telling entertainment. One of Soderbergh's best, ever. And that's saying something.
High Life
The latest, mesmerizingly beautiful puzzler from the great French director Claire Denis (
Beau Travail
), her first in English, has divided audiences and critics. It's a chilly, somber, despairing thing, this one, but put me in the cheering section. Set on a rickety floating prison in deep space—a vehicle for human guinea pigs—this minimalistic, spare movie shuffles back and forth in time and does quite a number on our heads. It features a strong and eclectic cast including Robert Pattinson as an astronaut, Andre Benjamin as the overseer of the vessel's thriving greenhouse, Mia Goth as young woman full of life and Juliette Binoche as a loony doctor who has designs on extracting the celibate Pattinson's semen so that she can inseminate the female prisoners and … well, that's enough plot. Violent, harrowing and filled with images of body horror, the movie is unforgettable. And for anyone still feeling compelled to make
Twilight
jokes about Pattinson, now you're just being silly. For anyone who's seen Pattinson in indies like
Good Time
, this one and his highly praised turn in upcoming
The Lighthouse
show that he's the real thing.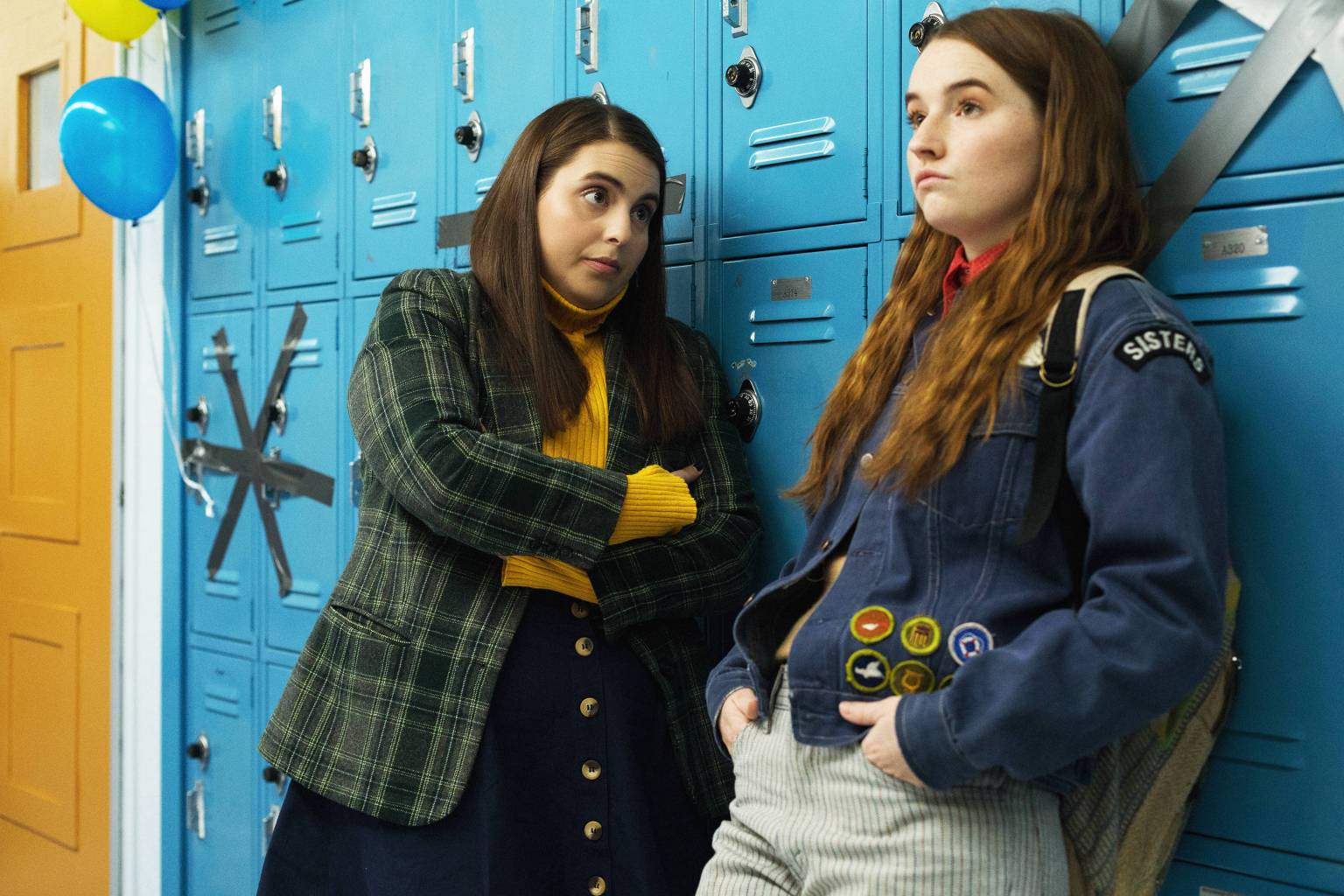 Long Day's Journey Into Night
Reality, memory and dreams collide in the hallucinatory second feature film from young Chinese director Bi Gan (
Kaili Blues
). After his father's death, a man (Huang Jue) returns to his hometown of Kaili on the trail of a mystery woman (Tang Wei), a gangster's ex-girlfriend, with whom he was once going to run away. But didn't. Yet he can't forget her—but is what he remembers real? Did he love her that much? Was their obsession mutual? Yes, it sounds like the basis for a neo-noir movie, and it is that but much more. But as the hero pursues his obsession, his search becomes a time-tripping detective story where trails turn cold, and leads can't be trusted. And then there's a surreal one-hour sequence shot in 3-D and unfolding in a long dark tunnel where … No, it must be experienced to be appreciated. The movie is not just a meditation on the old song lyric,
How can we hang on to a dream?
but also
Why should we want to?
Gorgeous, languid and haunting moviemaking.
Transit
Directing with deadly and terrifying brilliance worthy of Alfred Hitchcock, Christian Petzold has adapted from Anna Segher's 1944 novel of the same name and created a paranoid Kafka-like masterwork. In contemporary Europe after a fascist invasion, while men, women and children are being sent off to camps, Georg (Franz Rogowksi) assumes a dead author's identity to escape France under siege and awaits passage in Marseille in hopes of relocating in Mexico. There, he meets a number of fellow asylum seekers, among them a woman (Paula Beer) with whom he falls in love while she is frantic to locate her missing husband—the dead author. A stunning, beautifully made existentialist nightmare, think of it as
Notorious
and
Casablanca
only without the Hollywood romance and gloss. It's a devastating indictment of then—and right now.
Us
Look, even when writer-director Jordan Peele's ambitions elude him in
Us
, there's so much good moviemaking going on here. The movie's first third bristles with unspoken terrors, political undercurrents, corrosive one-liners, unnerving tension, smart laughs and '70s pop-culture callbacks. We are oppressors who take white privilege for granted, the movie reminds us, and the oppressed are damn sick of it. Peele throws big, messy ideas at us but doesn't always seem ready to deal with them. There's a letdown when the movie reveals itself as a fancied-up home-invasion thriller filled with characters acting like dunderheads and way too many gaping plot holes. But then there's the hair-raising performance by Lupita Nyong'o, one of the new jewels in the horror canon, and an exhilaratingly nasty one from Elisabeth Moss.
Playboy's Stephen Rebello reviews Taron Egerton in the musical biopic from director Dexter Fletcher